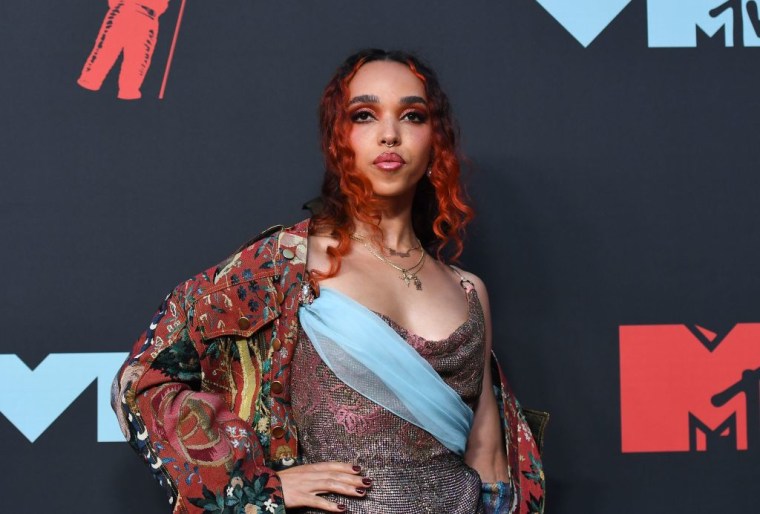 FKA twigs has revealed the first details of her new album Magdalene in an interview with i-D. The album, her long-awaited follow-up to 2014's LP1, is due in the fall and features Future on one song. Speaking in the interview, twigs said the record is "about every lover that I've ever had, and every lover that I'm going to have."
twigs, who has become a tabloid fixture in recent years following high-profile relationships with actors Robert Pattinson and Shia LaBeouf, spoke about finding solace in Mary Magdalene's story. "I used to laugh to myself about how, as a woman, your story is often attached to the narrative of a man," she is quoted as saying.
"No matter what you're doing or how great your work is, sometimes it's as though you have to be attached to a man to be validated. I'd felt like that at times. And then I started to read about Mary Magdalene and how amazing she was; how she was likely to have been Jesus's best friend, his confidante. She was a herbalist and a healer, but, you know, her story is written out of the bible and she was 'a prostitute'. I found a lot of power in the story of Mary Magdalene; a lot of dignity, a lot of grace, a lot of inspiration."
Recorded with co-producer Nicolas Jaar, Magdalene has the same name as a series of breathtaking theater shows twigs performed earlier this year.
The album is described by twigs as being a mixture of delicate moments mixed with stronger elelments. "Just when you think it's really fragile and about to fall apart, there's an absolute defiance and strength in a way that my work's never had before."
Confirmed tracks on the album include recent single "Cellophane," plus "Daybed," "Home With You," and "Sad Day." Future, meanwhile, appears on a song called "Holy Terrain." "He's such a sweetheart," twigs said of the rapper. "His verse if beautiful. He's just talking about his downfalls as a man; how he's sorry and asking for healing. I love sad Future. I love when he gets emo, when he expresses himself. It's just so beautiful when he opens up."
The FADER has reached out for more information.
Listen to The FADER's weekly playlist of songs you need in your life