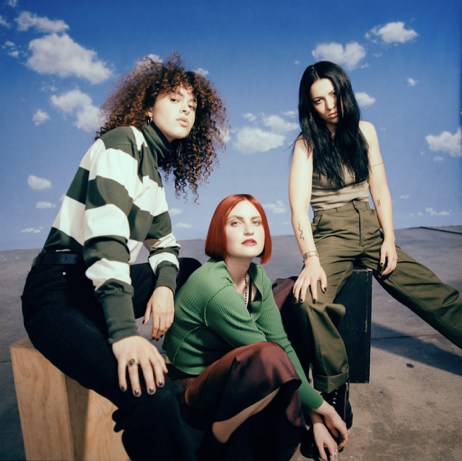 MUNA have released new album Saves The World.The trio's follow-up to 2017 debut About U features the singles "Number One Fan" and "Who." The album is streaming below alongside a video for "Taken."
Speaking about the album in a statement released to press, MUNA said: Saves The World is about wanting to grow up. Releasing and touring around About U saw some of our wildest dreams come true, but here's the side of the story that you don't hear too often: About U is about our real lives, and in our real lives there were some pretty damaging patterns going on that we couldn't get release from, and we hit a breaking point. We knew deep down that making the best second record we were capable of making would require us to try to live differently, to create changes in our own lives that would then birth the music.
"This album runs the gamut of emotions and subject matter but the through line is perhaps that we're trying very earnestly and honestly to tell the truth and not stand in our own way. Faith is the foundation of MUNA. Faith is what held us together when we had to experience the crumbling of our egos - faith in one another when we didn't have faith in ourselves, and faith in the greater meaning of MUNA."
MUNA tour North America later this month. Check out their upcoming dates here.
Listen to The FADER's weekly playlist of songs you need in your life