Kero Kero Bonito stare down the apocalypse on new single "When the Fires Come"
The first song from their as-yet untitled new project.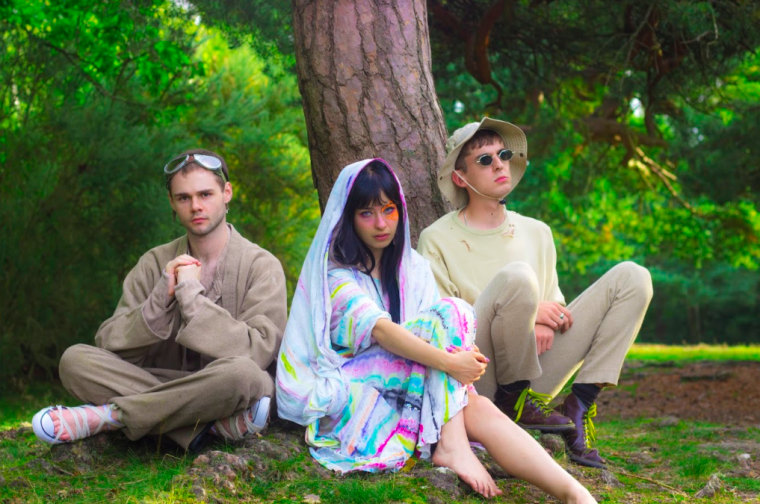 It's been a year since Kero Kero Bonito surprise released their sophomore record Time 'n' Place, a project that found the trio coloring their typically joyous synthpop with a grungier palette. Amid the ongoing tour for that LP, Sarah, Gus, and Jamie have kept creating. Today, they're sharing the first single from their next project, a song called "When the Fires Come." It's KKB's answer to an eco-ballad, a lyrically foreboding tale accentuated by a wondrous pan flute. It's accompanying video, directed by James Hankins, was filmed during Britain's hottest day of the year.
"'When the Fires Come' is about the worldwide wildfires heralding the seemingly imminent climate change apocalypse," the band wrote in a press release. "It was partially inspired by our experience on tour in North California last year, when we got caught underneath the smoke cloud from the Camp Fire."
Watch the video, and check out KKB's forthcoming North American tour dates, below.