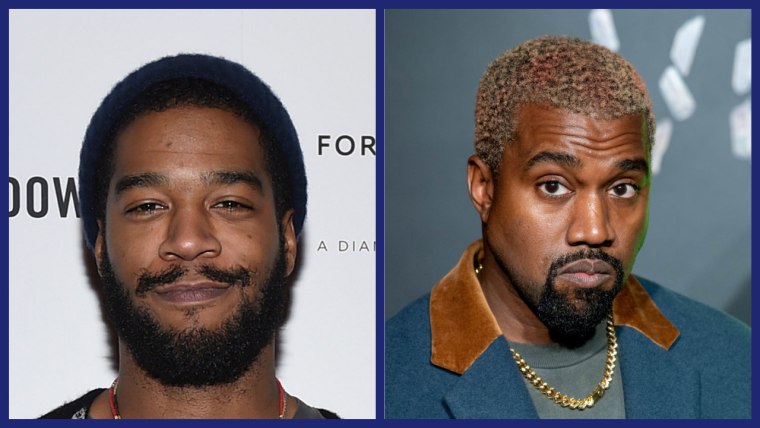 Kids See Ghosts could be set to rise again with Kid Cudi confirming that Kanye West has sounded him out about making a follow-up to their 2018 debut.
Cudi revealed in a new interview with Complex that Kanye has already spoken to him about working together again, adding that there will "definitely" be a sequel to their first album together. "Kanye already told me he wants to start working on the second one," Cudi is quoted as saying. "It's kinda weird, 'cause with the first album, I didn't know how serious he was about making a collab album with me. He had mentioned it, but I thought it was just a good idea he had in the moment. But then he kept bringing it up and kept having me come to his house, listen to music, and work on beats, so I was like, "Wow, he's really into this." We had a discussion where he said he wanted to make a spiritual album and I told him, "Great. That's what I do. I would love to do that, something I can sink my teeth into." So there will definitely be more."
Elsewhere in the interview Cudi talked about Entergalactic, an album he is making to accompany his animated Netflix show of the same name. I think this [album] is my perspective on love, and people haven't really heard that," he said when asked about new music.
"I'm trying my hardest to still introduce new sounds and push the envelope, sonically," Cudi added. "So it's still gonna be like everything that people love about Kid Cudi music. The only difference is that it's gonna be told from a different perspective. Some songs, not all songs. I have some songs where I'm just rapping—it's just Cudi having fun again, and I think people miss that side of me."
Cudi will co-write, direct, and executive produce Entergalactic alongside Kenya Barris, creator of ABC's black-ish.
Cudi's other endeavors outside of music include roles in HBO's Westworld and the upcoming, Luca Guadagnino-directed We Are Who We Are.
Listen to The FADER's weekly playlist of songs you need in your life