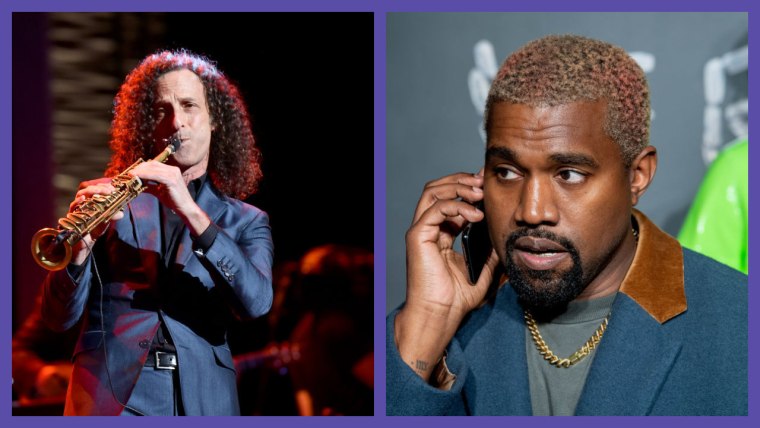 Cast your mind back to Valentine's Day this year and Kenny G standing in a room full of roses, romantically serenading Kim Kardashian with "Somewhere Over The Rainbow" on behalf of Kanye West. The super-rich truly do live a different life to mere mortals but it seems that Kenny G's appearance that day was not the last time he'd be playing for Kanye.
Thanks for having me be a part of your Valentine's Day 🎷🌹 https://t.co/jRHyfzAugc

— Kenny G (@kennyg) February 14, 2019
According to a new interview the Dallas Observer, Kenny G has been in the studio with Kanye working on music he was supposed to keep schtum about. Oops!
"[West] reached out to me and wanted me to come and do [the Valentine's Day performance]. I didn't know him real well, but I was obviously flattered," G explained. "He could not have been more welcoming. Since then we've actually been in the studio working on some music together. I can't really say much else because he doesn't really want anyone to talk about music before he releases it. Just suffice to say that we're collaborating on some things, and nobody knows what's going to happen."
Kanye is scheduled to release a new album titled Jesus Is King on September 27. No details besides a tracklist for that project have been released so far. The FADER has reached out to reps for both artists for comment.
Listen to The FADER's weekly playlist of songs you need in your life