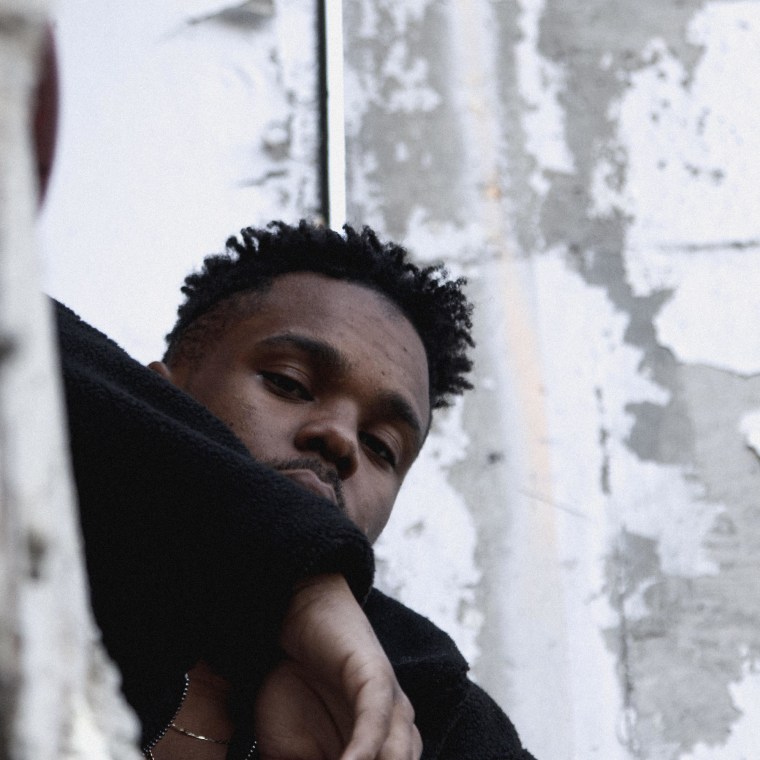 In Toronto, the weekend that hinges July to August, famously dubbed "Caribana weekend," is chock full of festivities. Most prevalent among them is the docket of parties bookending the Caribana parade, which celebrates the longstanding legacy of Caribbean culture in Toronto; the second-most buzzworthy event is Drake's OVO Fest, which just commemorated its ninth year of existence. Needless to say, that particular weekend is a hectic, electric one for the city's residents, its surrounding suburbs, and the influx of tourists who annually join in on the euphoria. But for Raahiem, a Jamaican R&B singer out of Brampton (a suburb about forty minutes west of Toronto), this year was the first Caribana spent at home. "I actually didn't party at all," he said to me over the phone a few days after the whirlwind of events cumulated. "I think I went to OVO Bounce [a basketball event, part of the OVO weekend agenda] and that's it. I've just been in the studio and at home… I just needed some downtime."
Following the release of 2017's Fear of The Unknown, his curious debut, the 22-year old singer's been laying low, spending his time writing and recording between Brampton, Toronto, and American cultural centres like Los Angeles and Miami. Before the studio sessions, however, Raahiem was a middle school-aged kid and self-identified "lovamon" earnestly singing original songs that he'd penned for cutesy crushes into a webcam. "I'm a church kid and my grandfather [was] a pastor, but he was [also] a classical singer," he said of his "introduction to music" and vocal trainer. Additionally propelled by the home he grew up in, — Raahiem counts his grandmother, aunt, uncle, and father as influential musicians in his life — a creative career was only natural for the young, music-loving, resourceful choir boy, somewhere in between traditional and experimental sonic stylings.

But making it happen in reality, especially as an independent artist, is a practice of dedication that pushes through moments of doubt or stalled opportunity, especially as a singer who'd likely rather be at home listening to D'Angelo or Erykah Badu than at any function. "[My family's] supportive, but a lot of the energy is like, Oh shit, we thought you were joking. And I'm like, Oh no, I'm very serious," Raahiem said of his family's response to his career. "It comes in waves. If something dope happens [like a sold out performance], then I'm, all of a sudden, the greatest kid ever. But for the quiet months, it's like, Raahiem, what are you doing?" But the release of Fear of The Unknown, a smooth and concise R&B offering, was a step in making good on his promise to himself. And making good on what that promise entailed — trying, even through feelings of uncertainty — was no small undertaking for the crooner, eager to prove himself with renewed confidence and direction.

I was introduced to Raahiem, the performer, at the Drake Underground, an intimate venue in Toronto in 2017. Except I didn't really see him. Silhouetted by lights, he appeared to be a lone shadow on stage, nothing but a mic and its stand accompanying him. As anonymously as he could, he delivered a stripped-back, sweet, nayhoo-filled performance. And then as quickly as he appeared, he was gone. When seeing him perform again earlier this summer, he did the same. That chosen forfeiture of visibility is not uncommon for artists, albeit for different reasons. (Other examples include the sunglasses-clad H.E.R., mask-toting U.K. drill artists like SL, even Toronto's own Weeknd at the beginning of his virality.) For Raahiem, the decision is more about safeguarding himself at a point and in a profession where exposure is just part of the M.O.. Still, the ironic contradiction of working and hoping for success as an artist while also dodging the spotlight is not lost on him. But more than allure or a particular style of branding, the 22-year old is acutely aware of the value of growth. "I just wanted to figure out who I wanted to be," he said with a tone of exasperation. "When I was looking around, everyone was so much older than me and already had figured it out. I was 17 [-years old] when I entered Remix. Everyone was constantly asking me, 'Who are you?'" It was at Remix, a mentorship programming for budding artists in Toronto, where Raaheim was mentored by Daniel Daley (one half of DVSN), who he later worked with in a closer capacity.
Now, Raahiem's ready to re-enter the arena of music, performing, and all that it comes with — at least in the public sphere. "Peak," a single off of his forthcoming project, is Raahiem through-and-through: simple, clean, and rooted in an R&B sensibility that simultaneously sets him apart and places him within an existing musical genealogy. Mostly, he sounds refreshed and ready to go. "I've been gone for so long. It's been a lot of dry spells, a lot of bad songs, a lot of learning who and what I wanna be. I used to try to force things a lot because I felt like I had to. These days, I try to capitalize on my creativity while it's here," he revealed. "I've been really practicing being present."
Later this year, Raahiem plans to visit Jamaica for the first time since babyhood. Next Caribana, he hopes to play mas in Toronto, forgoing his role as "one of the jackasses on the fence." Raahiem's returning — to his craft, to the homes that made him, and most heartwarmingly, to himself. "I try to stay focused," he said. And after an extended period of haze and discomfort, he's back to studying the contributions and legacies of his influences, as well as the expanse of his own imagination and all that he's absorbed and processed over the years. Only this time, he's doing it unafraid.