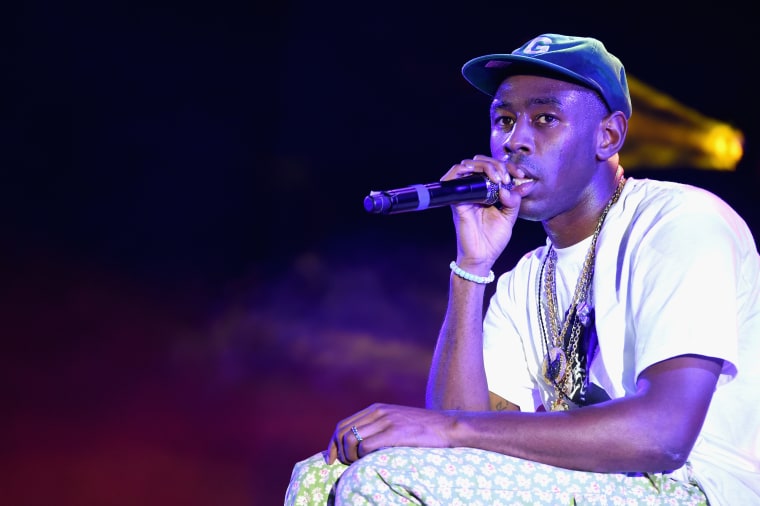 21-year-old University of South Alabama student Jack Aaron Christensen faces a charge of making terroristic threats after writing lyrics from Tyler, The Creator's 2011 song "Radicals" on a library flip chart, CBS 42 reports.
The lyrics "kill people, burn sh*t, fuck school" appear in the song's chorus. Before the song begins, Tyler says in the intro "Random disclaimer, Hey, don't do anything that I say in this song, okay? It's fucking fiction. If anything happens, don't fucking blame me, White America. Fuck Bill O'Reilly."
The FADER has reached out to the University of South Alabama for more information.
Tyler, The Creator was banned from touring the United Kingdom in 2015. The government at the time claimed the rapper's lyrics "foster hatred with views that seek to provoke others to terrorist acts." However, the ban was recently lifted for a set of sold-out shows.