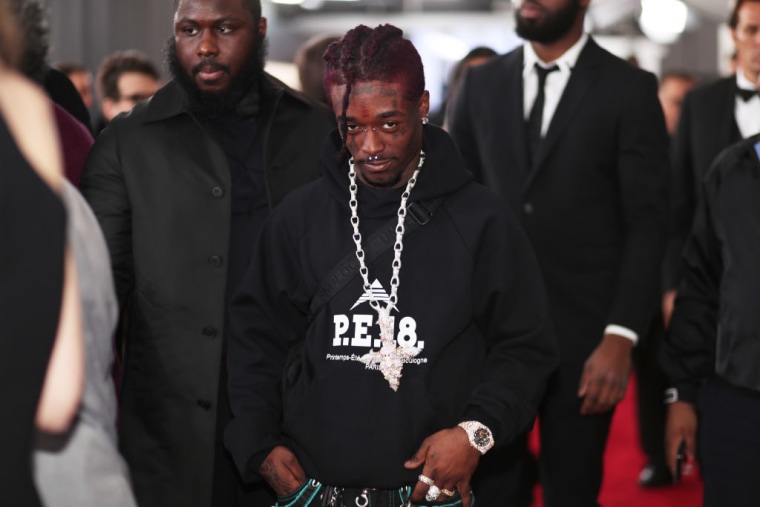 Lil Uzi Vert's fit pics on Instagram are legendary and GQ has paid tribute to that fact with a new interview with the rapper. In among chat about Comme des Garçons and Gucci, Uzi discusses music and the long-awaited new album, Eternal Atake. Writer Samuel Hine notes that he asked Uzi about the numerous delays on the album to which the artist shrugged and said "he wanted to release it that month but that he wasn't done adding to it." It is not made clear which month of this year the interview took place.
Elsewhere in the piece Uzi repeatedly suggests that music means less to him than fashion. "Honestly, in my heart, I think I do this better than music," he says of his style choices. "'Cause the music shit is effortless. I actually take my time with this."
He later adds: "I like making music, and I like making people happy, but the music is whatever, bro. I really do it just to make my family happy. Like, it's just something for my family to talk about."
Asked what he wants to achieve from his career, Uzi says his target is simple: "the ultimate goal is buying a Bugatti." Of course, that dream reportedly came true on Uzi's 25th birthday back in August.n
This summer Lil Uzi Vert pulled out of a number of appearances at festivals across Europe. Last month he appeared alongside Yo Gotti on new song "Posse."
Listen to The FADER's weekly playlist of songs you need in your life