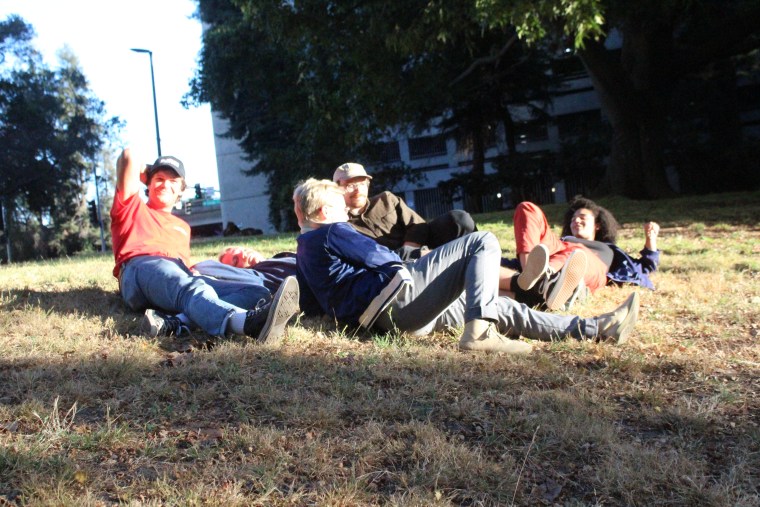 We're big fans of Half Stack's west coast spin on classic country. Last year, we premiered "Dually," a track off their Jay Som-produced debut album Quitting Time. The Oakland band is busy tinkering away on their sophomore full-length, but ahead of that, they wanted to put out something more immediate. Cue the Aw Hell EP, a set of four tracks that double down on Half Stack's innate ability to step back and asses a situation with sun dappled earnestness. Look no further for a soundtrack to those dusty afternoons in early autumn.
"We took a break from finishing up our second LP to write and record these songs," the band wrote to The FADER. "We tried to have as much fun as possible with each other while writing this record. It ended up being a kind of playful EP about finding the middle ground between being carefree and growing up and trying to stay a coastal cowboy. It is supposed to be a small but thoughtful set of songs. A chef's kiss on the summer."
Saddle on in and take a listen to Aw Hell below.