Listen to a new song from 311 frontman Nick Hexum and vaporwave icon George Clanton
The duo discuss the origins of their internet-based collaborations and share their song "King For A Day."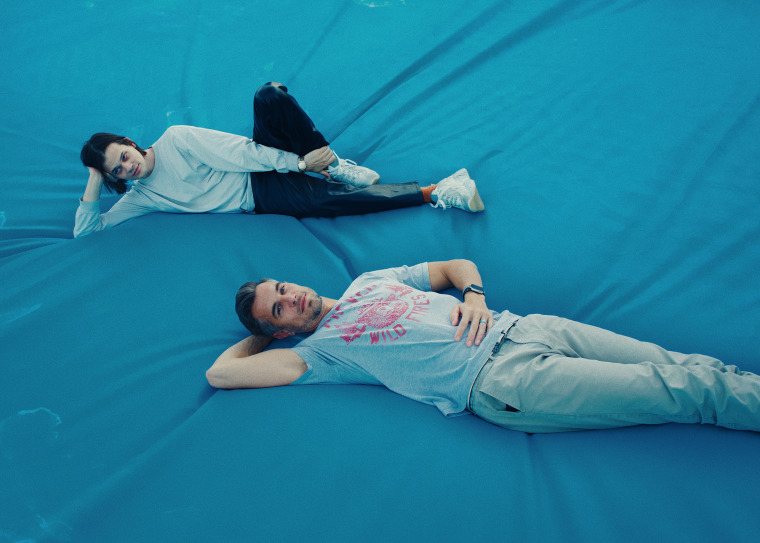 They say don't meet your idols, but George Clanton would disagree. The electronic musician grew up listening to 311 in Virginia and he's continued to champion their unique brand of reggae, hip-hop and funk-infused rock music ever since.
So when he found himself embarking on a collaboration with 311 vocalist and guitarist Nick Hexum last summer, Clanton was understandably dumbstruck. "I feel like my dreams are coming true," he says on the phone from Los Angeles, where he now lives. "I just hit the jackpot in life." Today George Clanton & Nick Hexum are releasing two songs: "Crash Pad" and "King For A Day" digitally and on limited-edition vinyl. You can listen to the latter song below.
"Crash Pad" and "King For A Day" are strikingly different – the first reformats Hexum's signature rapping and singing over Clanton's alternately spiky and shimmering synths, while the latter is a dreamy goth-pop song that plays up Clanton's vaporwave roots (from his previous projects ESPRIT 空想 and Mirror Kisses).
The duo met when Clanton attended a 311 gig in Charlotte, North Carolina, last summer. He's still "not entirely sure how it happened," but says, "I'm preaching about 311 all the time, and I guess word got back through the chain of people."
Hexum, who's also on the phone from his home in LA, explains that he first heard about Clanton through 311's band assistant, Evan Anderson. "Evan said 'There's this guy coming to the show tonight who makes really cool music.' And I was like, 'Ooh, who is it?' I told Siri to start playing it, and I was like, 'This is dope! I'd like to say hi after!' We hit it off, and rapped about music and stuff for a few minutes."
"You were like, 'Let me know if you ever want someone to play guitar on your track!'" Clanton chimes in. "I thought you were just being charming, but then Evan was like, 'He's serious, you know.'"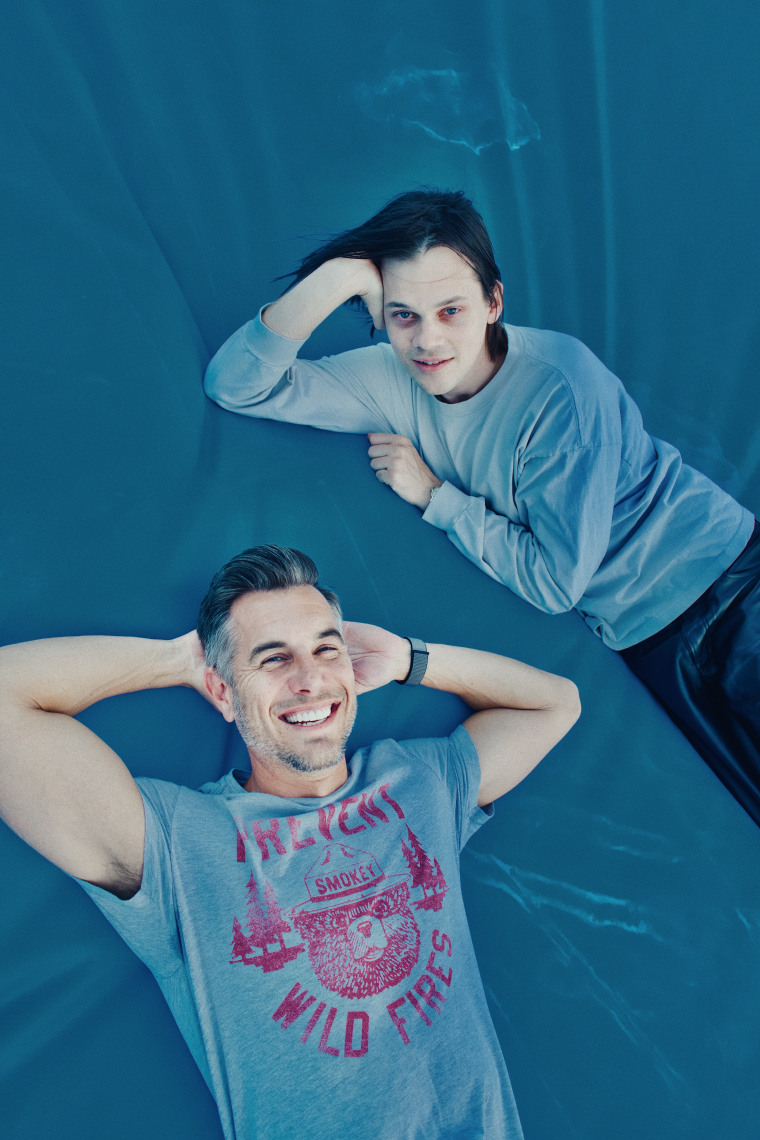 For Clanton, it was the beginning of a dream come true, while Hexum says the project has enabled him to expand his creative process beyond his usual output. "Before we met I'd never really considered this genre as being something I could do," Hexum says. "I love being in 311, but to have a new person to collaborate with is very exciting."
The duo haven't been in the same room again since the 311 show in North Carolina (except for at the premiere of 311's documentary, Enlarged To Show Detail 3, in Los Angeles, but they didn't manage to talk to each other there). In fact, this interview is the first time they've spoken outside of email since that fateful meeting last summer – their collaborations take place entirely over the internet. "We've just been penpals this whole time," says Hexum.
Hexum typically sends rough ideas for melodies to Clanton over email. "90% of the time he doesn't even say anything," Clanton says. "He just sends me an email with no subject, with an mp3 attached, and he'll just wait and see what I say about it." Clanton will then go into his home studio and build lush, vaporwave-influenced instrumentation around Hexum's vocal melody, sometimes going through "a thousand sounds" until something clicks. Then he'll send it back to Hexum, who will go into his studio and lay down his final, polished vocals and guitar.
So far they've completed six songs this way, and Hexum says there's a "whole bunch more" to come. "It's a very unique thing to make friends with somebody and work with somebody so prolifically just as pen pals!"
Both are intent on keeping their collaboration online as it allows them to work at their own pace. Hexum says, "I like to make my subconscious work on the songs. So I'll put on one of the tracks that he sends me, and play it a couple of times in the morning, and then I'll turn off the music and have a podcast or something on, and it'll be gestating in my subconscious. The melodies will just kind of jump out of nowhere."
Clanton also feels isolation is conducive to his creativity, enabling him to tinker for hours on end in his studio without his hero hearing any missteps. "As romantic as it would be to be in the studio, I think I would be too nervous," he admits. "It takes me a long time to make music and to come up with ideas, so I don't think it would be as productive if everyone was able to hear my failures that I'm able to weed out before I send something, you know?"
The two debut songs are proof that the process works. Despite being separated by a nearly 20-year age difference, the artists share an open-minded approach that prioritizes pushing boundaries. One came up in the 90s, the other is coming up by reimagining sounds from that era. But both have a cohesive creative vision that comes through in their music. It's a surprising collaboration, but it also makes sense.
Hexum recognizes the effect his music has had on Clanton, recounting a "favorite" story to him. "When you first sent me the first track, you said 'I'm all about nostalgia, and to hear your voice over my track choked me up because it was something that I grew up with.'" "Yeah, absolutely!" Clanton replies. "When I heard it, I was just expecting guitar, and then you started singing, and it was like an emotional upwelling. 'Cause I'm not trying to recreate your music with my music, but there's definitely an influence there. And to hear your voice on it, that was it."
The two are clearly reveling in the creative freedom that this new project affords them. "King For A Day" sees Clanton create more space in his ambient instrumentation to build a slow-burning crescendo. Hexum says he was inspired to try a "goth-type" voice on the song because of what he calls "the fanfare" of Clanton's synths. "There's a real majesticness to 'King For A Day,'" Hexum says. "I just love the dreaminess of it. To me George is the master of creating dreaminess and ethereal vibes, it just really takes you to a different zone."
Both consider the possibilities for the project endless, as long as they can fit it into their hectic schedules. 311 tours extensively every summer, has numerous business collaborations (including beer, cannabis, and CBD products), annual 311 Day celebrations, and even 311 Cruises. Clanton also now has his own festival, 100% ElectroniCON (which began last month in Brooklyn and has its second incarnation in Los Angeles in October), along with his label 100% Electronica and his own musical projects. "I don't know how Nick can fit more work into his life and still see his kids and wife," he says. "I feel like I'm overwhelmed and I don't even have a cruise!"
But they're clearly driven to make it work, and their different generational perspectives are making for compelling songs. "I'm not trying to recreate music from my past, but more trying to create the feeling of the music that I love from my past, and chasing that nostalgia," Clanton says.
For Hexum, those sounds he helped create are now seeing life in a new form. "I enjoyed the process so much that it's already a complete success," he says of the project. I'm really excited for people to hear this."