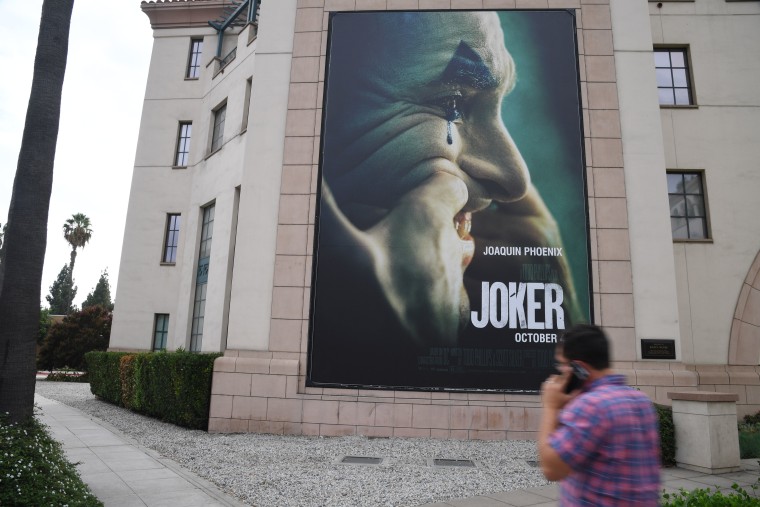 Amid security concerns over screenings of the upcoming Joker film, Landmark theater chain in California have banned face masks, costumes and face paint, and AMC theaters have restated its existing ban on these items in its theaters, according to Reuters.
The film, which stars Joaquin Pheonix as Batman's arch-nemesis descending into madness and violence after severe physical and emotional trauma, has been criticized for sympathizing with incels—violent misogyny's digital underbelly.
AMC Theatres issued their own statement on their existing ban on masks and face paint, stopping short of banning costumes. "Guests are welcome to come dressed in costume, but we do not permit masks, face paint or any object that conceals the face," the statement reads.
U.S. military officials have already warned about possible violence at screenings, after confirming they were contacted by FBI officials who reportedly found social media posts from incel extremists⁠—identified in the memo as "individuals who express frustration from perceived disadvantages to starting intimate relationships"⁠—making reference to violent attacks at screenings of the film. The memo goes on to warn service members that these individuals, "idolize the Joker character, the violent clown from the Batman series, admiring his depiction as a man who must pretend to be happy, but eventually fights back against his bullies."
Security has been tightened around theaters also due to another tragic movie theater shooting connected to the franchise when James Holmes opened fire during an Aurora, Colorado screening of The Dark Knight in 2012 while dressed as the Joker character. Family members of victims of that shooting sent a letter to Warner Brothers expressing concern over the film, with the studio responding that the film is not "an endorsement of real-world violence," according to IndieWire.
Listen to The FADER's weekly playlist of songs you need in your life