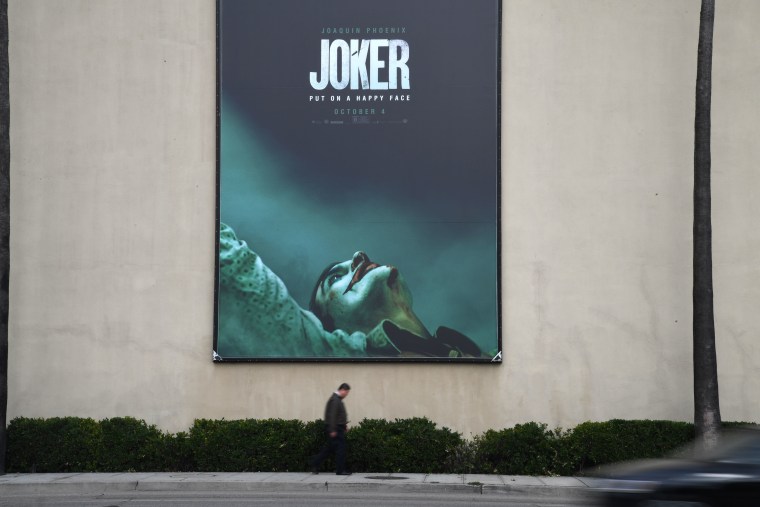 The NYPD will send undercover police officers to screenings of Joker in New York this weekend, according to a report from Deadline. The news comes after both the NYPD and LAPD announced that they would deploy uniformed officers to theaters when the movie opens on October 4.
Todd Phillips's dramatic take on the comic book villain has already proved divisive, with a number of reviews saying that Joaquin Phoenix's titular antihero reads more as an incel icon. Phillips placed himself on the frontlines of the culture war yesterday, telling Vanity Fair that he couldn't make comedies anymore (he directed The Hangover Trilogy and Road Trip) because of "woke culture." Last week, military officials warned that there was a "credible potential mass shooting" threat on a movie theatre somewhere in the United States, though the NYPD has told the Hollywood Reporter that "there are no specific or credible threats at this time" in New York itself.
"This is 360-degree policing approach to ensure safety for ticket buyers in their seats, as well as on the streets," a law enforcement official told Deadline of the plan to place undercover officers inside screenings. "If something happens inside one of the screenings, we intend to be able to pacify the situation quickly and conclusively."
Listen to The FADER's weekly playlist of songs you need in your life