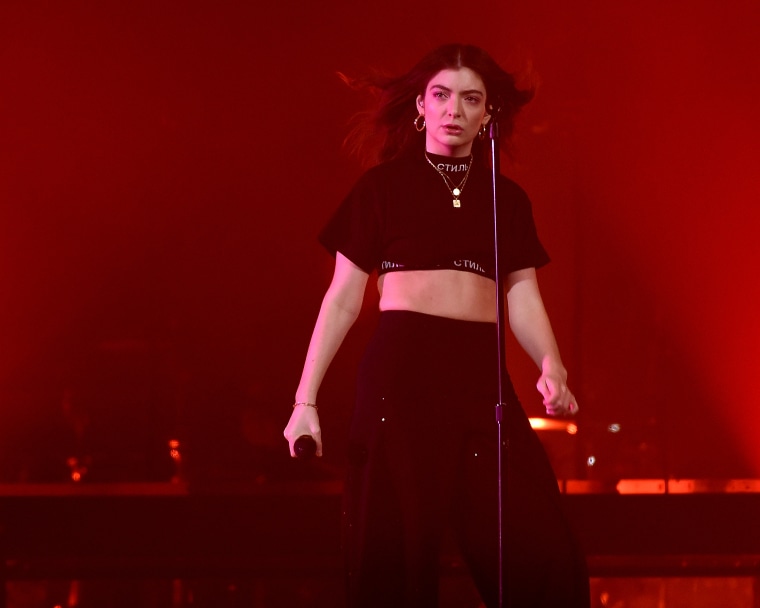 I don't know who needs to hear this, but Lorde isn't going to prison. You might not have known that if you found yourself anywhere near stan Twitter over the past 24 hours: fans of the Kiwi singer have been trending the hashtag #FreeLorde, accompanied by plenty of memes dreading her incarceration. The trend appears to stem from a proposed policy from New Zealand National Party leader Simon Bridges that would penalize parents of young adults who drop out of school and don't seek further education or formal training. The right-wing party is reportedly considering fines of up to $3000 as a means of strengthening their social policy platform ahead of the incoming 2020 elections.
Bridges's proposition has been met with pushback from the opposing Labour Party, specifically Prime Minister Jacinda Ardern, who said on Thursday that "there have been various countries who have attempted to try and address issues through penalties for parents. I think, ultimately, what we need to do is support families." As others pointed out, the policy would reprimand plenty of extremely successful New Zealanders — specifically Lorde, who dropped out just ahead of year 13 (the equivalent of senior year of high school).
Although the proposition doesn't detail mandatory prison time, the stans decided to run with it because, well, that's what they do best. Thus, the #FreeLorde hashtag was born, and a smattering of memes attempting to break the singer out of a nonexistent jail arrived in its wake.
Really, this all boils down to an insatiable thirst for Lorde's third studio album, the follow-up to 2017's Melodrama. Last year, Lorde teased a bit of what to expect, writing to her fans that the LP "will probably be born out of the piano in my house; me and my friends, keeping it simple." While we continue to wait on that, peep some of the best #FreeLorde memes below.