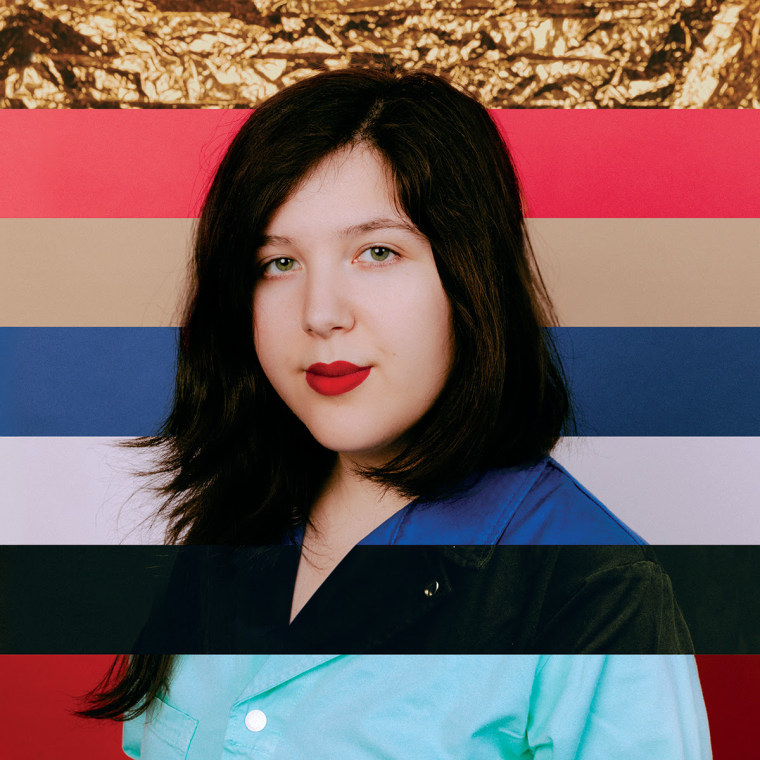 Lucy Dacus has shared her take on Phil Collins's classic "In The Air Tonight," the latest release from her year-long covers project. Scroll down to stream the song now.
"In The Air Tonight" is released to coincide with Halloween. In a statement, Dacus said she picked it as it is "perhaps the best eerie bop of all time." The cover follows her takes on "La Vie En Rose" (Valentine's Day), "My Mother & I" (Mother's Day) and "Dancing In The Dark" (Bruce Springsteen's birthday).
All of these covers will feature on Dacus's 2019 EP, which is out on November 8. The EP will also include a cover of "Last Christmas" and new song "Fool's Gold," written to mark New Year.
Dacus is on tour for the rest of 2019. Check out her tour dates below:
Wed October 9 - Louisville, KY @ Headliner's
Thurs October 10 - Chicago, IL @ Park West
Fri October 11 - Madison, WI @ Majestic
Sat October 12 - Minneapolis, MN @ Cedar Cultural Center
Mon October 14 - Omaha, NE @ Slowdown
Wed October 16 Bozeman, MT @ The Rialto
Thurs October 17 - Missoula, MT @ Top Hat Lounge
Fri October 18 - Boise, ID @ The Olympic
Sat October 19 - Spokane, WA @ The Bartlett
Mon October 21 - Vancouver, BC @ RIO Theatre
Tues October 22 - Seattle, WA @ Neumo's
Wed October 23 - Portland, OR @ Aladdin Theater
Fri October 25 - San Francisco, CA @ August Hall
Sat October 26 - Los Angeles, CA @ Teragram Theater
Sun October 27 Los Angeles, CA @ Moroccan Lounge - SOLD OUT
Mon October 28 - San Diego, CA @ Belly Up
Tues October 29 - Phoenix, AZ @ Crescent Ballroom
Thurs October 31 - NM @ Meow Wolf
Fri November 1 - Englewood, CO @ Gothic Theatre
Mon November 4 - St Louis, MO @ Delmar Hall
Tues November 5 - Cincinnati, OH @ Woodward Theatre
Wed November 6 - Grand Rapids, MI @ Covenant Fine Arts Center
Sun November 17 - Mexico City, MEX @ Festival Corona Capital
Sat November 30 - Charlottesville, VA @ Jefferson Theater
Wed December 4 - Boston, MA @ Royale
Thurs December 5 - New York, NY @ Webster Hall
Sat December 7 - Washington, DC @ 9:30 Club
Listen to The FADER's weekly playlist of songs you need in your life