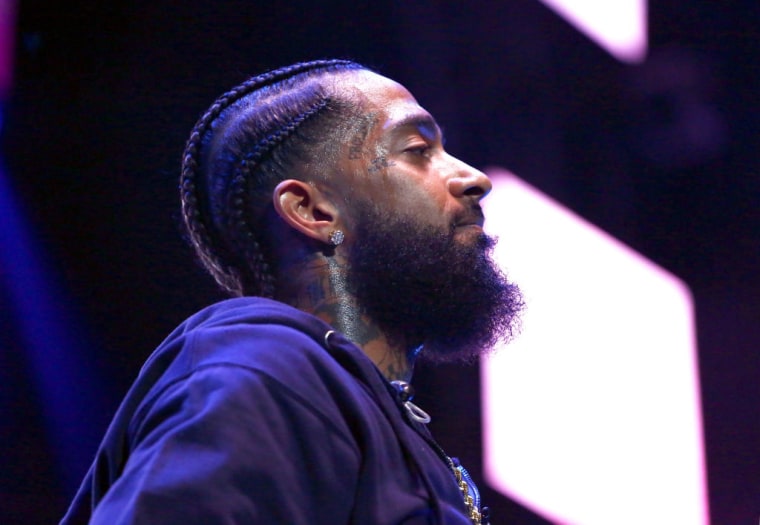 A Nipsey Hussle biography will be published next year, Complex reports. The Marathon Don't Stop: The Life and Times of Nipsey Hussle will be available from March 24, 2020 and is written by Rob Kenner, a founding editor of VIBE, who has also written for The New York Times.
Published by Ataria Books, the biography will feature original reporting alongside interviews with Nipsey's friends and family. "The last time I spoke with Nipsey Hussle, he told me, 'I ain't outside giving out jewelry or dropping off bags of money on people, but I'm giving out game,'" Kenner isn quoted as saying. "This book is my attempt to help fulfill that intention.
Nipsey Hussle was shot and killed in Los Angeles on March 31. On May 9 a grand jury indicted Eric Holder, 29, with murder, attempted murder and other felonies. He has pleaded not guilty and is awaiting trial.
The rapper has posthumously appeared on albums from Mustard, DJ Khaled, and Rick Ross.