The women of hip-hop shut down Day 2 of FADER Fort at A3C 2019
Megan Thee Stallion, CHIKA, That Girl Lay Lay, Yung Baby Tate, and more were full of infectious energy at Atlanta's Center Stage on Wednesday night.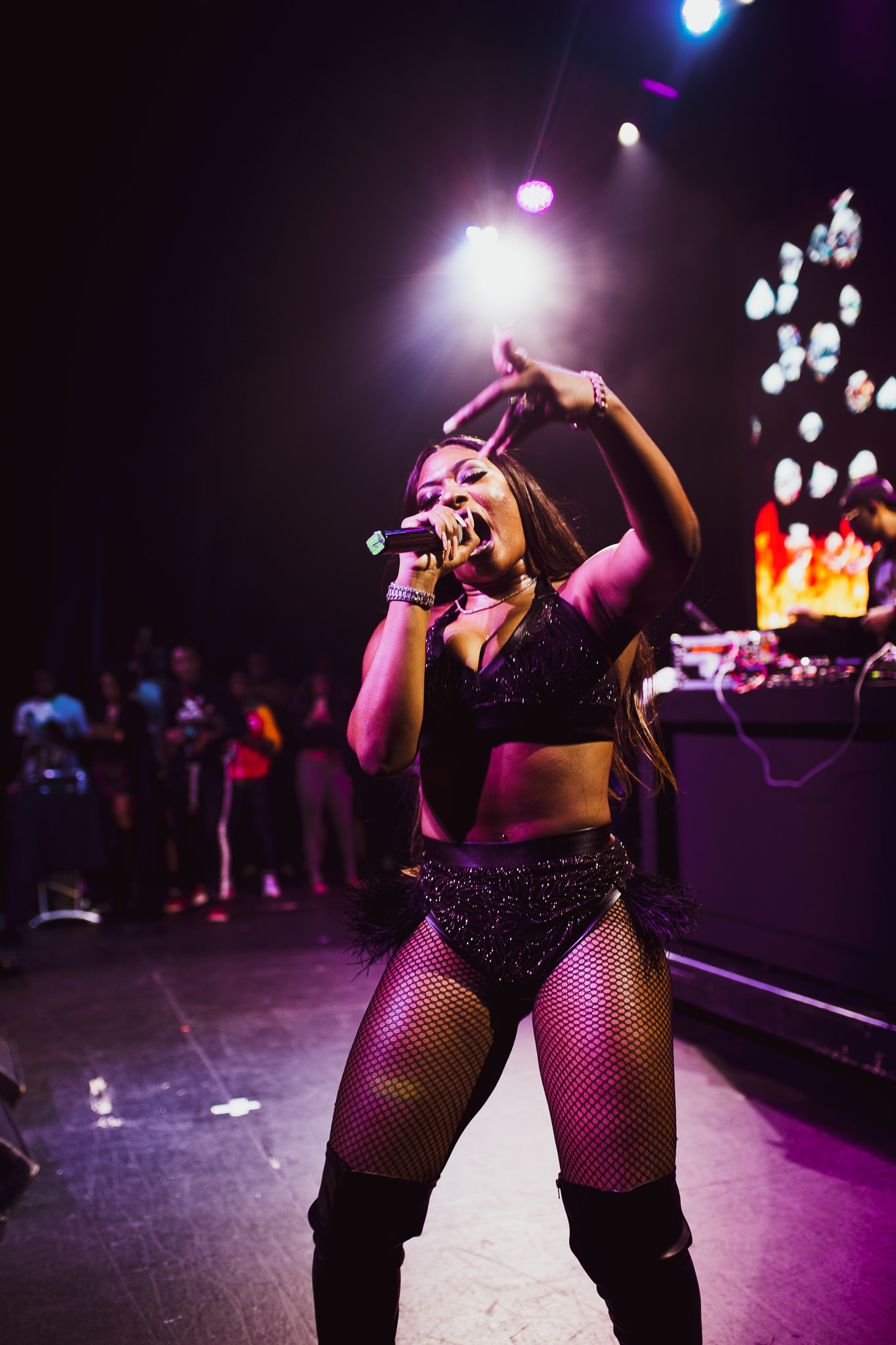 The energy at Atlanta's Center Stage venue last night was at a considerable high from the time doors opened at 7pm to when they closed after midnight. Attendees' collective excitement was fully justified, considering that the theme of Wednesday's FADER Fort was to showcase some of the most exciting women on the rise in hip-Hop. From the pop-meets-rap approach of Yung Baby Tate to the soulful croons and bars from Alabama's CHIKA to the impressively confident stage presence of child prodigy That Girl Lay Lay, there wasn't a shortage in variety of styles. But, as expected, the most passion from the audience was saved for rap's new favorite superstar, Megan Thee Stallion, who, like she always does, put on a stellar performance from start to finish, bringing groups of Hotties from the crowd to flaunt their twerking prowess to the world.
FADER FORT is powered by our sponsors Crown Royal Apple and Ciroc.