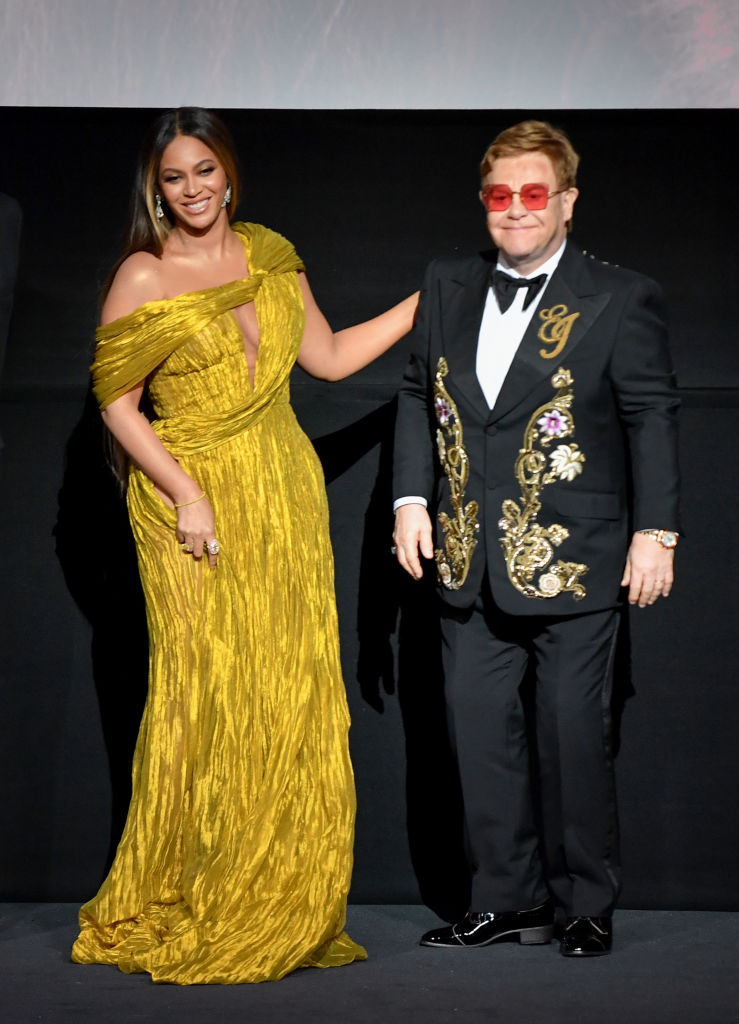 Elton John is having a pretty big year. He's published his first memoir, Me, received critical acclaim for biopic Rocketman, and started a lengthy farewell tour that is set to run until 2021. However, Elton is not one to let huge success get in the way of being salty, and it turns out he's unhappy about Disney's recent live-action remake of The Lion King.
Unlike most people who saw the movie, Elton's beef is not with what was shown on the screen. Instead, he has taken exception to the music, chiefly the soundtrack and his lack of involvement in it. Obviously, there's history between Elton and the Disney classic with him and Tim Rice having written hits like "Circle Of Life" and "Hakuna Matata" for the 1994 original. However, this time out it was decided that the stars of the movie, including Beyoncé and Donald Glover, would re-record songs such as "Can You Feel The Love Tonight," alongside original tracks like "Spirit."
Speaking in a new interview with GQ in the U.K., John said that the movie was "a huge disappointment to me," because "they messed the music up." He went on to make it clear that his lack of involvement on the 2019 version was upsetting to him.
"Music was so much a part of the original and the music in the current film didn't have the same impact," he said. "The magic and joy were lost. The soundtrack hasn't had nearly the same impact in the charts that it had 25 years ago, when it was the bestselling album of the year. The new soundtrack fell out of the charts so quickly, despite the massive box-office success. I wish I'd been invited to the party more, but the creative vision for the film and its music was different this time around and I wasn't really welcomed or treated with the same level of respect. That makes me extremely sad. I'm so happy that the right spirit for the music lives on with the Lion King stage musical."
In addition to appearing on the Lion King soundtrack, Beyoncé also helmed spin off album The Gift, collaborating with a number of African artists such as Burna Boy, WizKid, and Mr Eazi.
Listen to The FADER's weekly playlist of songs you need in your life