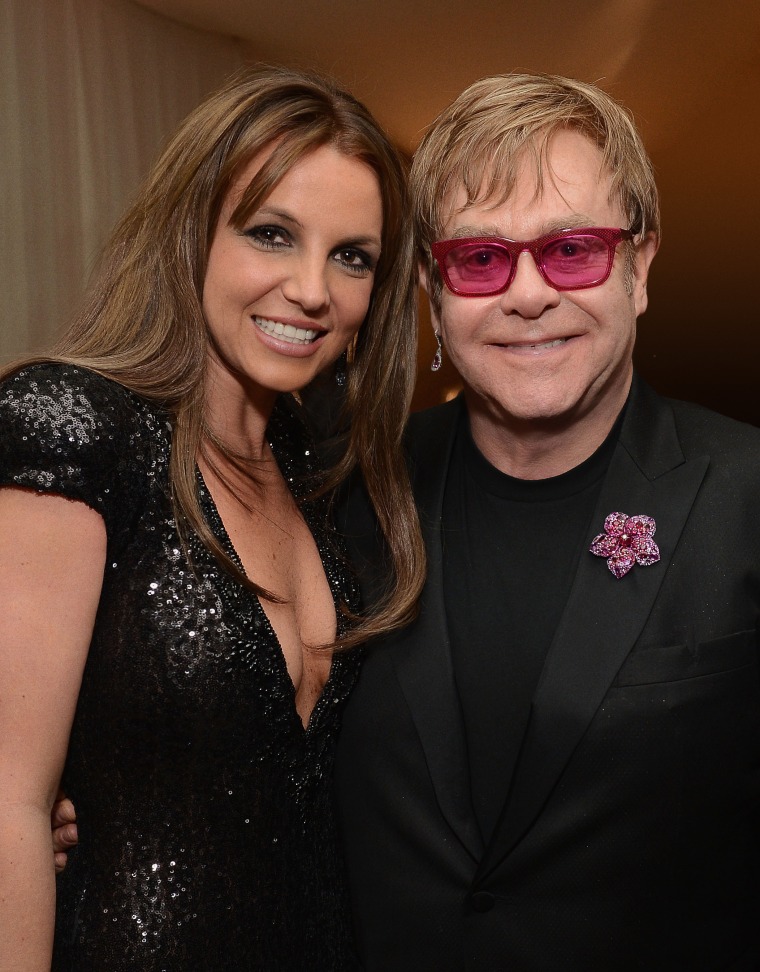 Fans who have eagerly awaited new music from Britney Spears since the termination of her conservatorship in November can now rest easy. Today, she's shared her first new music since the release of her ninth studio album, Glory, in 2016 — though "new" is relative here. "Hold Me Closer" is essentially a remix of Elton John's classic "Tiny Dancer," rejiggered for the modern dance floor with help from the elder pop statesman himself.
"I was so honored when the incredible Sir Elton John asked me to join him on one his most iconic songs," Spears said a statement accompanying the new track's release. "We are so excited for the fans to hear it! Thank you, Elton, for having me! I am so grateful that I got the opportunity to work with you and your legendary mind."
"I am absolutely thrilled to have had the chance to work with Britney Spears," Sir Elton responded in the same press statement. "She truly is an icon, one of the all-time great pop stars, and she sounds amazing on this record. I love her dearly and am delighted with what we've created together."
Watch the official visualizer for "Hold Me Closer" below.