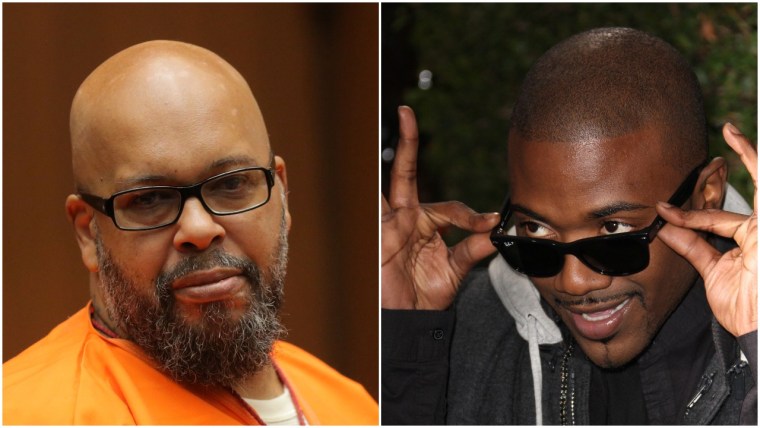 Suge Knight, the incarcerated co-founder of the West Coast record label Death Row, has sold the rights to his life's story to Ray J, TMZ reports. Knight is currently serving 28 years in prison after pleading no contest to voluntary manslaughter.
The reported sale isn't as strange as it looks: Knight has known Ray J, an R&B artist and entrepreneur, for years, and reportedly trusts him to turn a nice profit from the story of one of the most influential and consequential figures in hip-hop history. TMZ's sources claim Ray J is considering a Death Row documentary, a Tupac Shakur "project" of some sort, and even reviving the label, which closed in 2007.
Outside of music and that videotape, Ray J's has a number of business ventures. Raytronics is the name of his electronics line, and this year he co-founded the cannabis company William Ray, investing $5 million in its launch.