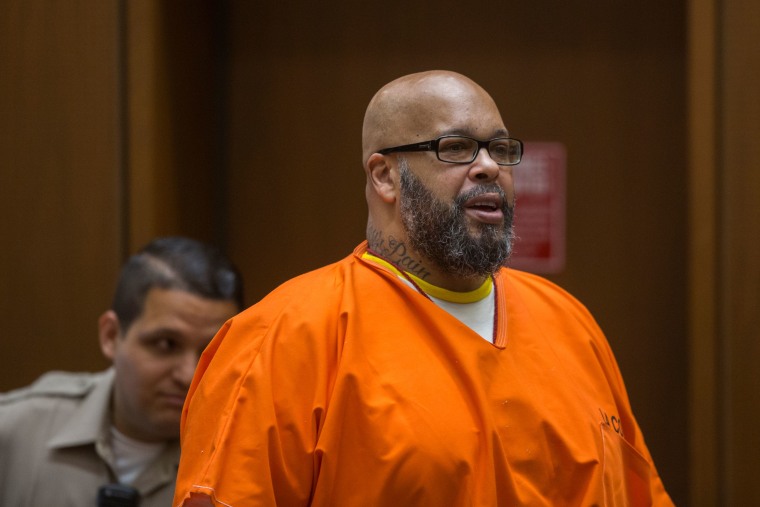 Marion "Suge" Knight has pleaded no contest to voluntary manslaughter charges and will serve 28 years in state prison, according to a report in The Los Angeles Times.
Knight, co-founder of the West coast rap label Death Row Records, was charged in the January 2015 hit-and-run death of Terry Carter after a dispute near the set of a commercial for the film Straight Outta Compton. Authorities claimed Knight intentionally drove his Truck into Carter and another man, Cle "Bone" Sloan, who was severely injured. Knight was initially charged with murder and faced life in prison without parole – his sentence of 28 years stems from a plea deal struck with the District Attorney's office on Wednesday.
At its peak, Death Row Records racked in hundreds of millions of dollars a year on the backs of artists like Dr. Dre, Snoop Dogg, and Tupac Shakur. The label was sold to Global Music Group in bankruptcy court in 2008.