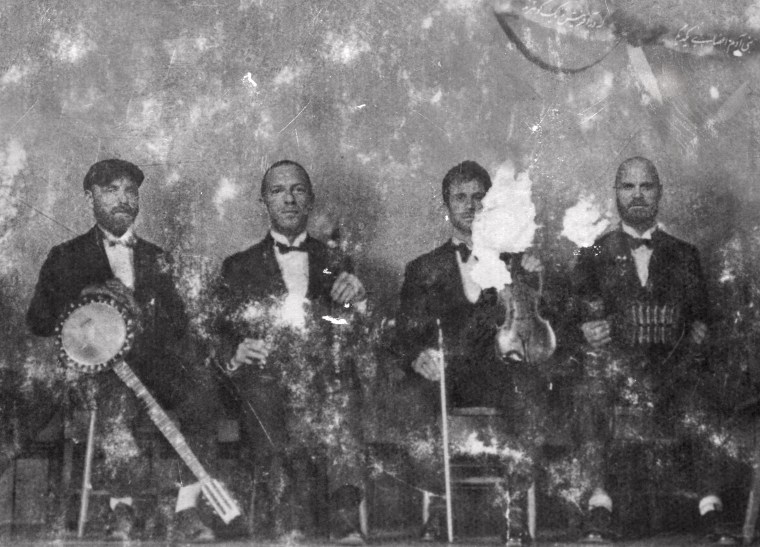 Coldplay have announced a new album. Everyday Life, the gargantuan British band's eighth LP, is due out on November 22. They've also shared two new singles, "Orphans" and "Arabesque," both of which you can stream below.
Everyday Life will be a double album, comprising Sunrise and Sunset. According to a press release, the album's cover art is based on a 1919 photo of guitarist Jonny Buckland's great-grandfather's band. Find that below, along with the Everyday Life tracklist.
The official announcement confirms what the band had already revealed through a letter to 500 fans earlier this week, then via newspaper advertisements in Australia, New Zealand, France, and parts of England earlier today.
Everyday Life tracklist:
Sunrise

Sunrise
Church
Trouble In Town
BrokEn
Daddy
WOTW / POTP
Arabesque
When I Need A Friend
Sunset

Guns
Orphans
Èkó
Cry Cry Cry
Old Friends
بنی آدم
Champion Of The World
Everyday Life