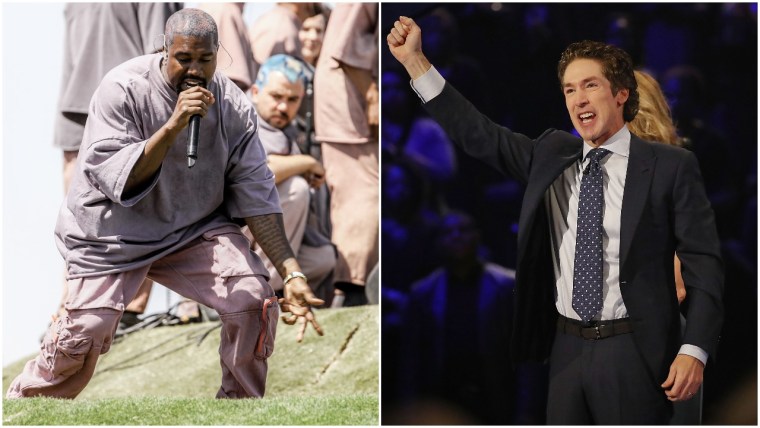 Kanye West has finally delivered his gospel album Jesus Is King, and right on time, Pastor Joel Osteen has extended an invitation for West to attend a service at his Lakewood megachurch, TMZ reports.
West, who according to TMZ has been in frequent communication with Osteen, is reportedly very interested in attending Osteen's weekly religious gathering — the televised show reaches millions of people around the world. It's unclear whether or not West would perform a Sunday Service-style set or simply attend a service.
Both West and Osteen have attracted controversy for views and actions that some say clash with their fervently Christian beliefs. West is, of course, a capitalist and a Trump supporter, while Osteen was condemned for refusing to open the doors of his megachurch to Houston refugees displaced by Hurricane Harvey in 2017 — Lakewood claimed that flooding made it impossible to access and house those in need of assistance. Prosperity gospel, a strain of theology linking financial wealth to religious conviction propagated by Osteen, has also been condemned by many Christians.