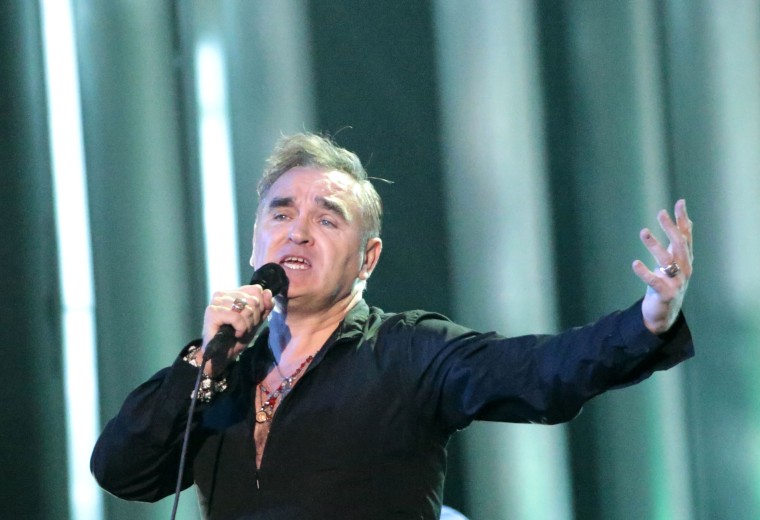 For his latest piece of pop antagonism, former Smiths frontman Morrissey is signing copies of other artists' classic albums and selling them as merchandise at his shows. A widely-shared image circulating on Twitter shows copies of Patti Smith's Horses, Lou Reed's Transformer, David Bowie's Aladdin Sane, and Iggy Pop's Raw Power, signed with the singer's signature and messages like "MOZ LOVES DAVID" across the covers. The records are being hocked for $300 a piece, perhaps in an effort to make back some of the money he's presumably lost after embarking on what has been a woefully undersold tour. See the new merch below, via CoS.
I think the original post got deleted but here's the picture. The absolute hubris of charging $300 for a Bowie record signed by Morrissey is breathtaking. pic.twitter.com/bruSpDRSFY

— Robert Ham (@roberthamwriter) October 27, 2019
Over the past few years, Morrissey has leaned deeply into the bigoted rhetoric that's always clouded his public persona but was ignored by many in the early years of his celebrity. He said that "almost everyone is guilty of sleeping with minors" in defence of Kevin Spacey and Harvey Weinstein; on The Tonight Show, he wore a pin supporting For Britain, a far-right political party that leans heavily on violent Islamophobic sentiments. When accused of racism earlier this year, he said "everyone prefers their own race," and then kicked a concertgoer out of his Portland show for daring to question his far-right views. It's a bad time to be Morrissey, folks!
The FADER has reached out to representatives for Patti Smith, Iggy Pop, and the estates of Lou Reed and David Bowie for comment.
Listen to The FADER's weekly playlist of songs you need in your life