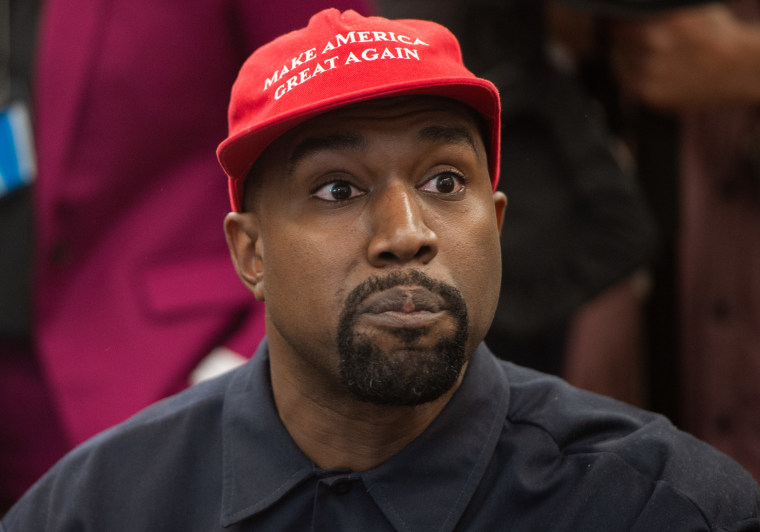 The caterer behind the food at Kanye West's Sunday Service in Baton Rouge last week has issued a statement to TMZ after a photo of the event's food went viral.
Fans that attended Kanye's sold out Brunchella in Baton Rouge spent $55 for brunch and got this. Would you ask for your money back or just enjoy the experience? pic.twitter.com/jINN6BSYQ6

— Hot New Music Daily (@HotNewMusicDai1) November 2, 2019
The photo of the $55-per-person meal, seen above, immediately drew comparisons to the infamous cheese-and-bread picture from the doomed Fyre Festival (A source told TMZ that Kanye did not profit from the Baton Rouge event.)
In its statement, Lauryn's Fine Catering claimed the photo was not representative of the entire experience, adding that it wasn't Kanye's fault. "The catering company acknowledges it did not provide adequate food for ONE attendee and a social media post went viral... Kanye West and the Sunday Service collective should be disassociated with such claims surrounding the food at the event."
Kanye West's new album Jesus Is King debuted at No.1 on the Billboard 200 albums chart this week.