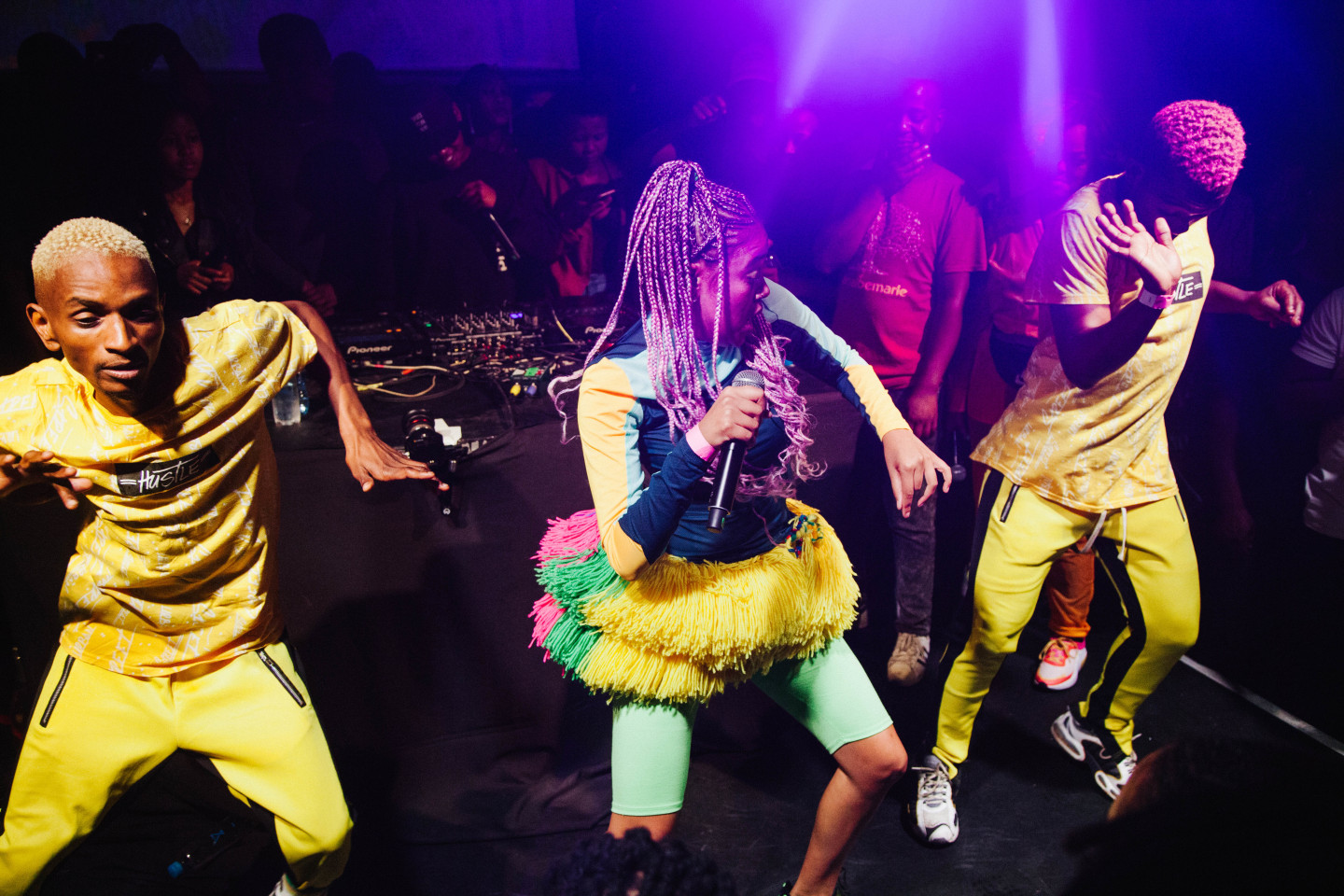 A few songs into her set, Sho Madjozi asks her performance deejay to "just throw a beat and I'll see what I can do." When the beat, a hard-hitting gqom instrumental, is eventually given to her, she raps over it in her trademark style—sparse lines that are a combination of chants and lines structured like raps. But, to remind you that she's not your average rapper, some lines are repeated for effect reminiscent of kwaito, a South African genre that was popular in the 90s and early 2000s and one that many young South African artists are keeping alive.
Sho is playing at Boiler Room x Ballantine's True Music show in Braamfontein, Joburg, the first in a 3-part SA tour touching down in Johannesburg, Durban and Cape Town. The project is part of Ballantine's commitment to push True Music scenes forward and support artists, fans, crews and communities around the world, by spotlighting the home-grown artists redefining their local scenes. Stiff Pap and Busiswa, who are also on the lineup for the event, share the same sensibilities as Sho Madjozi. Their music is an atlas of homegrown South African genres —gqom, kwaito, Afrohouse — all meshed with western genres like hip-hop, house and EDM.
Busiswa, during her set, slides through her wide selection of hits with infectious energy. With her two dancers, the artist is oozing confidence. Between chanting the hooks and verses to her songs, the artist contorts, gyrates, turns her back to the energized crowd and twerks, inviting her friends—like-minded singer Moonchild Sanelly and TV personality Pearl Thusi—to shake their behinds to the crowd's amusement.
Busiswa recently appeared on "MY POWER," a standout song from the Beyoncé-curated The Lion King: The Gift album. The song features Queen B herself, fellow South African artist Moonchild Sanelly, Tierra Whack, Yemi Alade and Nija, artists who all represent different genres, but co-exist over an instrumental that is highly inspired by gqom, a South African subgenre of house that has travelled the world in the last few years and which the Boiler Room x Ballantine's True Music partnership recently showcased direct from its birthplace, Durban. Production on "MY POWER" is partly handled by DJ Lag, one of the subgenre's frontrunners, who recently released an EP via Diplo's label, Good Enuff.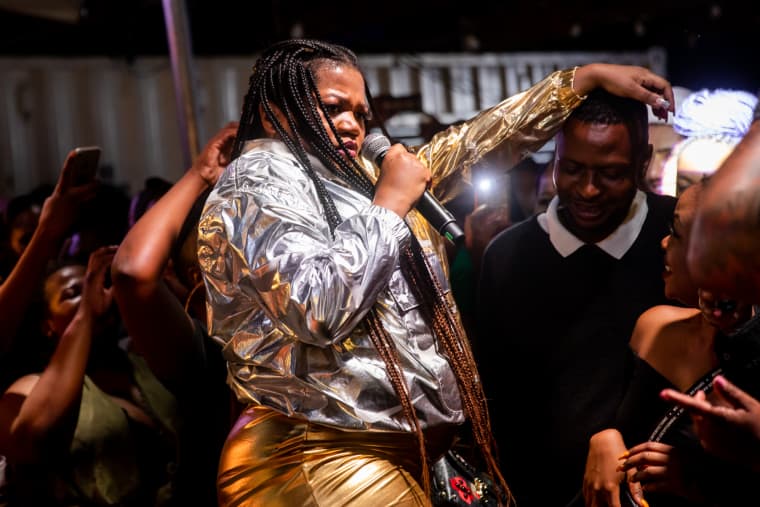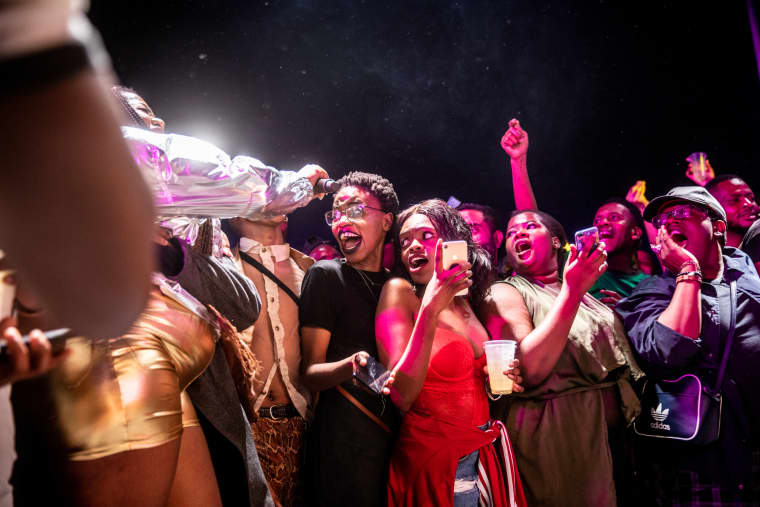 Busiswa's delivery on "MY POWER" combines the chant-based rapping style popularized by kwaito artists in the early 90s with the eloquence of the poet she is. Busiswa, since she surfaced in 2011, has appeared on countless South African house, gqom and hip-hop songs, and always hogs the spotlight. Her shapeshifting style always finds a way to sit comfortably over different production styles, a trait that's fast becoming a necessity in contemporary South African music.
"I think genre is an outdated concept," says Busiswa after her performance in an interview with The FADER. "I think that most artists are crossing between everything. It should be allowed because that's where new sounds come from. But I think that artists should acknowledge the genres that they stem from. And the genres that have influenced them. For me, it's afro- house, afrobeats, gqom, house, kwaito." She adds that she's proud of her music being a hybrid of different genres from the country and continent. "Those are genres that come from South Africa originally," she says, "they aren't copied from anywhere in the world. And I'm a product of that, genres that come originally from South Africa. I'm ready to take them to the world as they are, and as they are influenced by other genres from artists we admire." The rapper-producer duo Stiff Pap, whose latest EP Stiff Pap Radio eludes classification, are inspired by genres they grew up listening to. "I grew up listening to music that my family played. I wasn't really sure what genre it was, but it all stuck with me," says Mshindi, the resident Stiff Pap producer. "Genres are always very constraining, you have to do this and that to fit into that genre," says the other half of Stiff Pap, the rapper Ayema Problem. On Stiff Pap Radio, Ayema Problem places his rhymes, which are heavily inspired by kwaito, over varied production that references EDM, kwaito and hip-hop.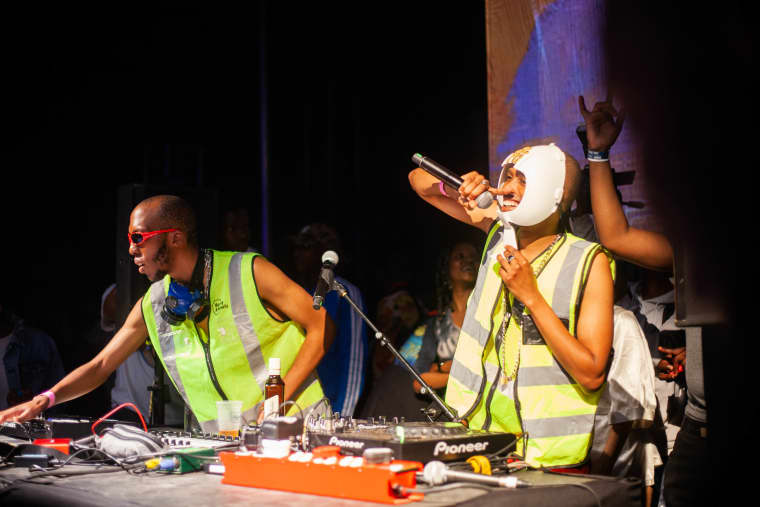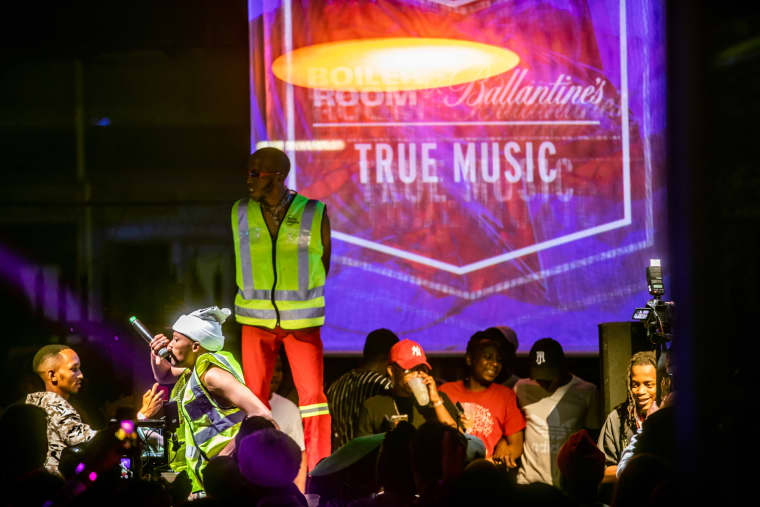 Stiff Pap have built a name for themselves in South Africa's alternative rap and electronic music scenes. Their music is easy on the ear and has all the traits one finds on music the radio would put on high rotation—it's danceable, the hooks are catchy and so are the beats. But the duo's music lives solely on the internet with sporadic appearances on mainstream platforms.
Both members feel their refusal to identify with one genre works against them many a time. They don't feel accepted by the country's hip-hop scene. "It's weird that it counts against us," Mshindi says. "When you look at hip-hop, it's such a broad genre, it's electronic, it's punk, it's all these things. It's weird when people listen to us and don't consider us hip-hop."
Stiff Pap and Sho Madjozi are part of the exciting new generation of South African artists who are tapping into different genres to create new exciting sounds—a trend that started in the mid-2000s by such artists as Jozi, HHP, and others but is only catching on now.
Sho Madjozi recently won a BET award for Best International Act and a South African Music Award for Newcomer of the Year and Female Artist of the Year. Thanks to her hybrid of gqom and hip-hop, illustrated in full in her debut album Limpopo Champions League (2018), Sho Madjozi is the country's latest breakout star.
The most exciting South African artists are currently difficult to classify under one genre—from Sjava's mixture of trap, mbhaqanga and maskandi, to Muzi's EDM pimped with the same genres, the rapper AKA's flirtations with Afropop and South Africa's bubblegum pop, Cassper Nyovest's kwaito-influenced hip-hop, Anatii's mixture of mbhaqanga and hip-hop. The list is endless.
A majority of these progressive genre-hopping artists aren't getting recognition from the mainstream music scene. Which has led to these misfits operating in their small corner—the likes of Muzi, Una Rams, Stiff Pap, Sho Madjozi etc. all make music that's aesthetically different, but are always associated with each other and are likely to perform in the same events owing to the similarities in their approach to making music and being "left-field" by default.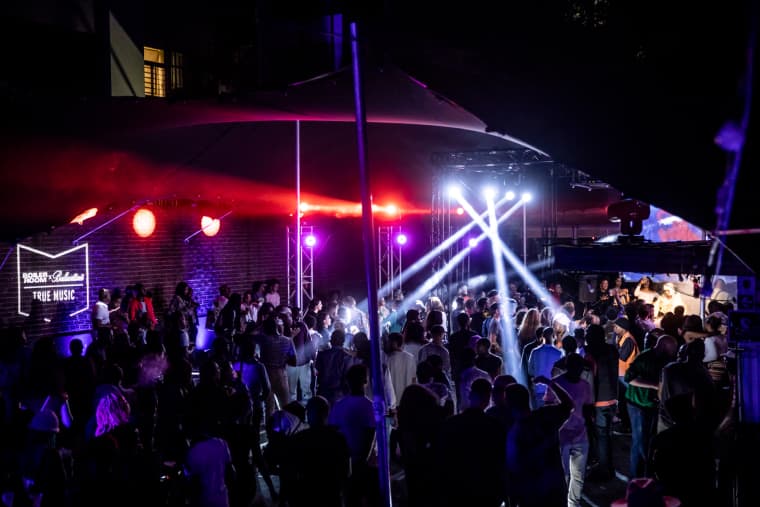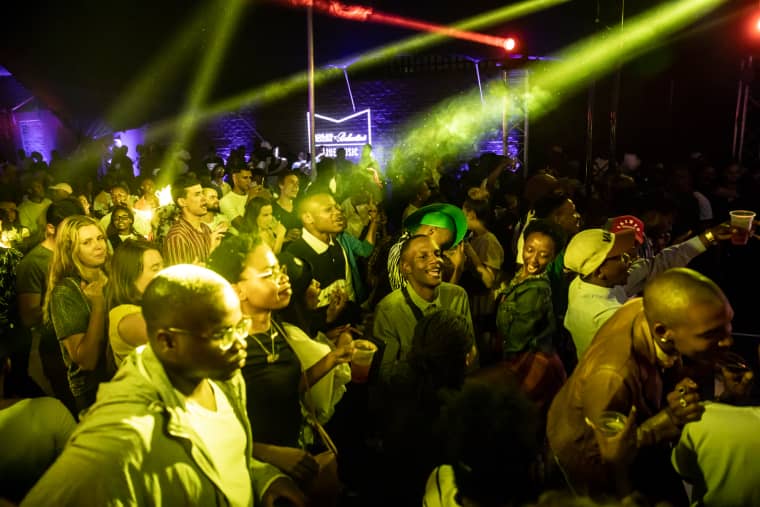 This versatility in the country's music scene is part of why True Music always returns to South Africa, says Ballantine's Head of Music, Tom Elton. "It's different to other countries in the world where they have specific genres," he says. "[For instance], in the UK, there are many more defined genres like house or grime. In South Africa, there are just so many multifaceted genres coming to the fore, which keeps the scene fresh and exciting."
To prove Elton's point, a new subgenre is taking South Africa by storm this year. Born in the townships of Gauteng cities Johannesburg and Pretoria, amapiano is the new pop music in the country. Amapiano is an oddity that places the fruity elements of a beat—keys, synths and pads—at its core. The bass, which is lifted from 90s kwaito, is secondary, and gets bolstered by kick rolls that come and go. Amapiano has birthed new stars; the likes of Kabza De Small, KayGee DaKing, Kamo Mphela, Sandy MRD and many others. Popular mainstream artists—DJ Maphorisa, Samthing Soweto, DJ Tira, etc.—have hopped on the amapiano bandwagon. It's a matter of either adapting or getting left behind.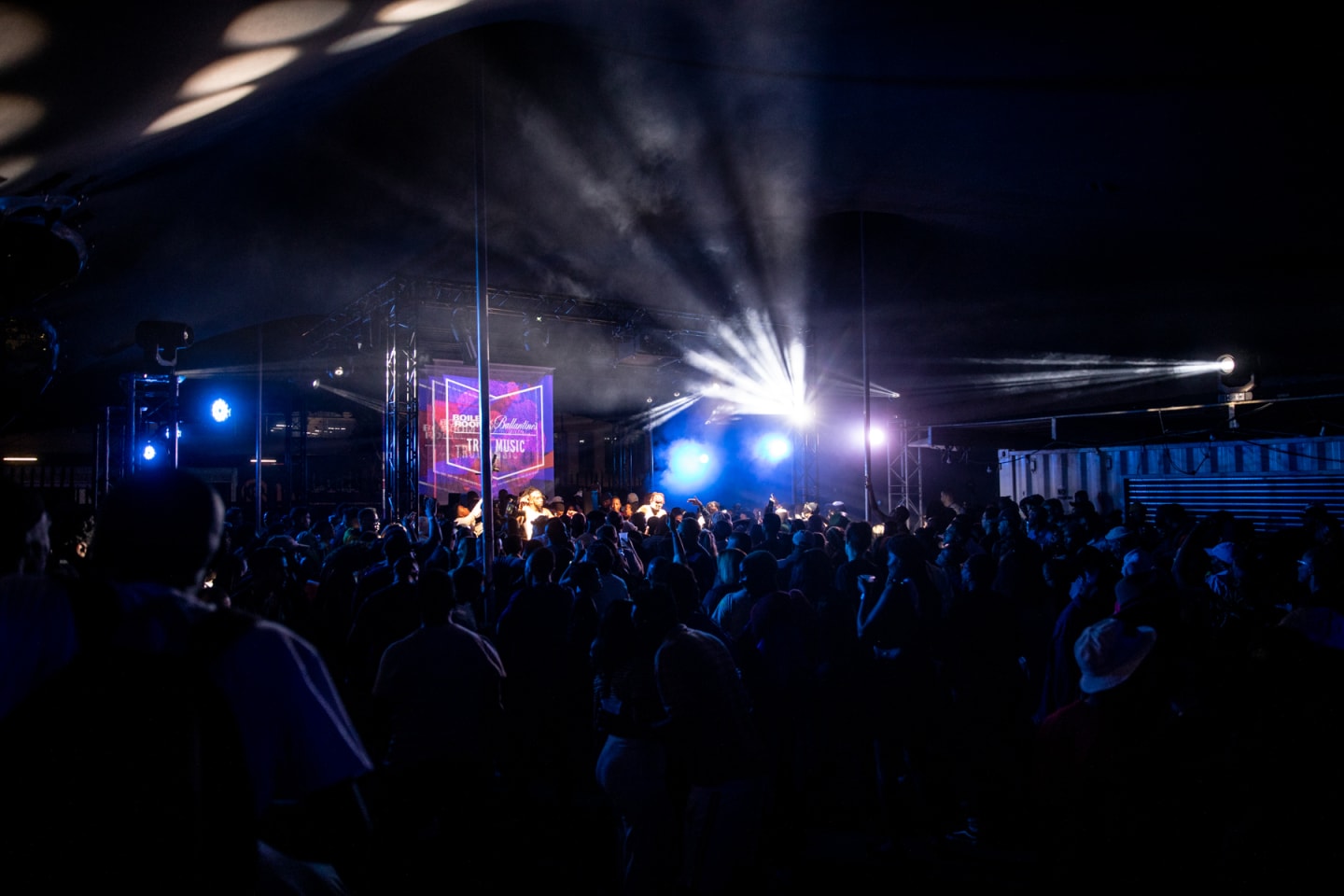 In a newly-released EP produced by DJ Maphorisa titled Clan Beats, Sho Madjozi makes her first forays into amapiano. The song, titled "Hi Bomba" sees the artist croon and rap over an amapiano beat that's decorated by a tingling guitar you'd normally hear on South African jazz.
It's an exciting time for music in the country, continent and the world at large. As has been demonstrated with the removal of Lil Nas X's song from the country charts by Billboard, it's a tough and confusing time to be a purist.