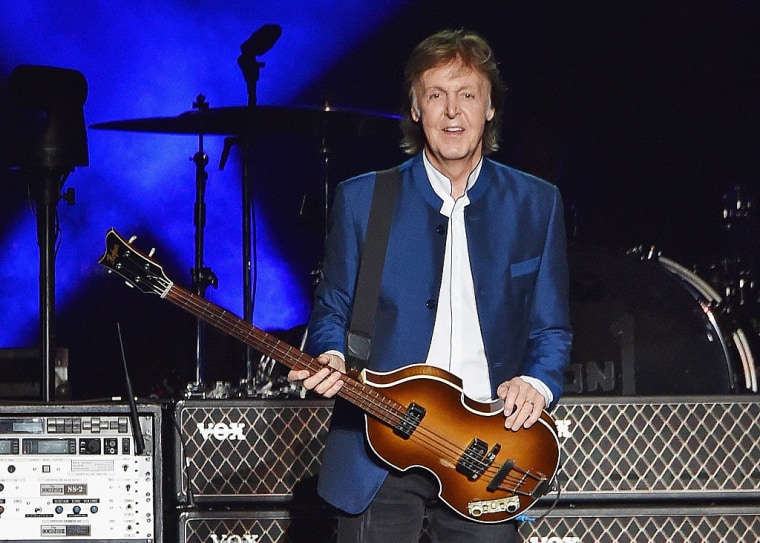 Paul McCartney has been named as the first headline for Glastonbury 2020. The U.K. music festival will celebrate its 50th anniversary next year, something bosses were keen to mark by booking the Beatles' musical icon. "There really was no one that we wanted more for the 50th anniversary," Emil Eavis wrote on Instagram.
McCartney will headline the Saturday night of the festival, which takes place on June 26-28. He hinted at the announcement on social media on Monday, sharing a picture of Philip Glass, Emma Stone, and Chuck Berry.
The remaining two headliners remain TBC. Diana Ross is the only other confirmed act and will perform in the Sunday afternoon "Legends" slot.
This year's Glastonbury was headlined by Stormzy, The Killers, and The Cure. Tickets for the 2020 event sold out in minutes after going on sale in October.