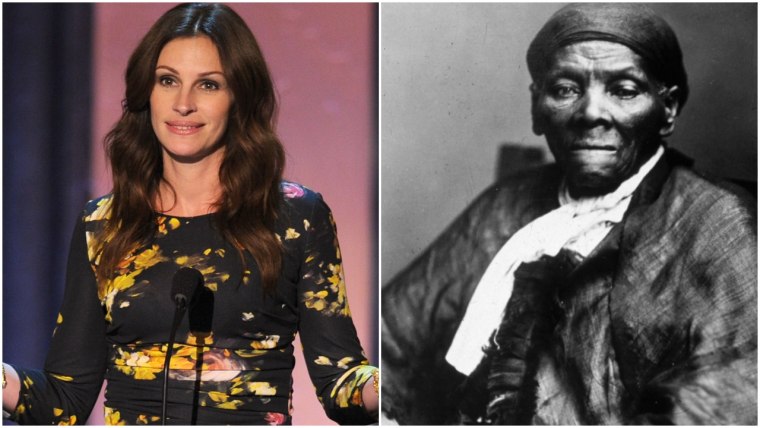 Hollywood has often shamelessly cast white people as people of color in major films, but the idea of casting Julia Roberts as Harriet Tubman is almost too absurd to believe. However, Gregory Allen Howard, the screenwriter and producer of the 2019 biopic Harriet, has claimed in an essay that a studio executive once floated Roberts for the lead role of the revolutionary antislavery activist.
Howard said the bewildering comments came during a meeting in 1994 during the film's early development. "This is a great script," Howard says a studio president told him. "Let's get Julia Roberts to play Harriet Tubman." When Howard pointed out that Harriet Tubman was black, the exec responded: "That was so long ago. No one will know that." Holy shit!
Obviously, Julia Roberts was not cast, and may not have even been made aware that she was being considered. Cynthia Erivo, a British actress with Nigerian parents, was cast as Harriet Tubman.
"The climate [has] changed," Howard writes, adding that Harriet only got made once the financial successes of movies like 12 Years A Slave and Black Panther made Hollywood more receptive to black stories. "I am enjoying the warmth of the Hollywood climate change," Howard says, "and the diverse stories that are bathing in that sunlight, happy that Harriet's other journey is now finally complete."