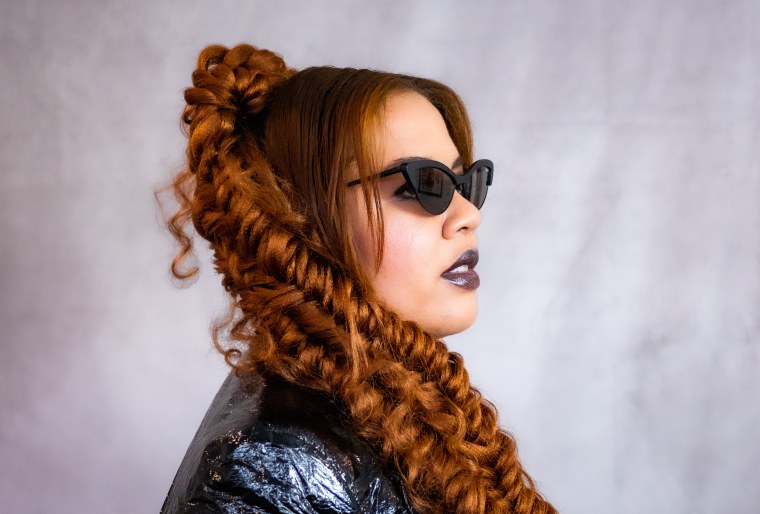 Weaves follow their feelings. On their last album, 2017's Wide Open, that led them to their most liberated music to date, pairing soaring Springsteen-esque hooks with guttural chaos. That the energy they captured on that record feels distant like a fiery comet is a testament to just how universally warped time has felt in the two years since Weaves released that record. There's a pervasive sense of wired desperation that courses throughout their new single, "Internet Tears," premiering below, a funky would-be jam that runs on the fumes of depleting bandwidth.
This being Weaves, there's humor in the madness, but they're laughing with bloodshot eyes and an acceptance that we might just be condemned to plunging further down the wormhole for all eternity. In an email to The FADER, bandleader Jasmyn Burke explained the genesis of the track: "I was watching something on the Internet that made me cry and started thinking about how ridiculous and funny and peculiar it is that we can sit alone staring at a screen and feel such strong feelings of happiness or sadness or anger while just browsing. It's like imposed feelings or something. Maybe you can relate."
Watch the fourth wall-bending video for "Internet Tears" below and be on the lookout for more from Weaves.