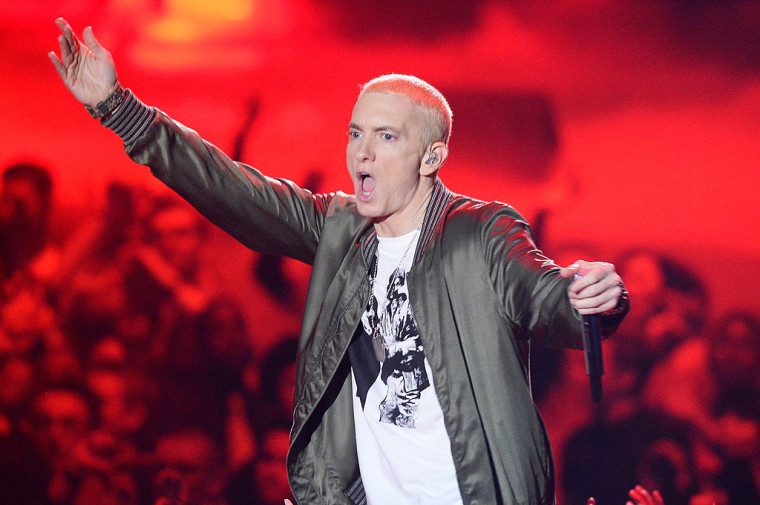 Two decades ago, Eminem launched himself into the wider public conscious with The Slim Shady LP. The brash and brutal album made him a star and, to mark the 20th anniversary of the album, Aftermath/Interscope Records have released an expanded edition featuring ten bonus tracks including a capellas and radio edits alongside rarities.
The digital version of the album is streaming now and includes the rarities "Get You Mad" and "Bad Guys Always Die." The latter originally appeared on the soundtrack to Will Smith movie Wild Wild West, which also came out in 1999. Physical versions of the album, available on triple-LP and double-CD, drop on December 13.
Twenty years on from The Slim Shady LP, Eminem maintains a unique ability to make headlines. Earlier this year it was reported that he was investigated by the CIA over lyrics directed at Donald Trump on last year's Kamikaze.