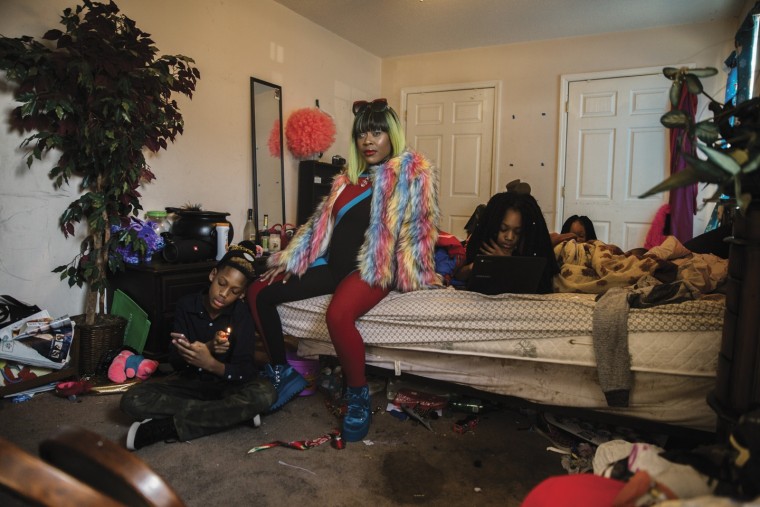 Bbymutha dropped her latest project "Bastard Tapes Vol. 2" on Saturday, getting in a last-minute project before the end of 2019. Back in April, the rapper was supposed to release her debut studio album Muthaland, but it didn't end up dropping.
With beats from producers Downtime, Winslow Donovan, Coffeeblack, Rock Floyd, and Paris Aden x Peace, Bbymutha's Chattanooga drawl floats across the production each of the bass-heavy tracks. Just as humorous as she is militant, her project is full of the kind of braggadocious flow switches her listeners have come to expect from her. "I'mma get money regardless," she reminds her haters on "Green Candle Music," while she proclaims "I hate bitches in my business, I'm too poppin'" on "Blood Money Glamor Spell." On songs like "Sweeter Than A Savage," she's much more introspective, and in a state of greif. "I'mma let my demons win tonight, I can't afford to fight," she raps.
She shared the project's Soundcloud link, later adding on Twitter that the project will be on traditional streaming platforms soon.
Listen to the project below.