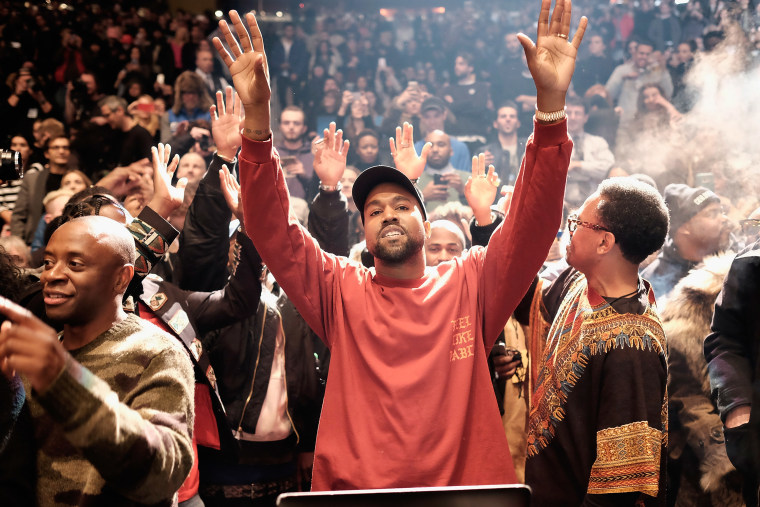 From Good Ass Job to Waves, there are a number of album titles and concepts in Kanye West's past that never came to be, and its now been revealed that the rapper's 2013 album Yeezus was originally set to be titled Thank God For Drugs, according to Genius.
Joe Perez, who served as Kanye's art director for years and worked on albums including The Life of Pablo and Cruel Summer, has been sharing archived concepts and artwork on Instagram, including the mockup cover for what would eventually become Yeezus. While the blank CD and clear case concept remained the same, the addition of color, the title and its inclusion on the artwork itself are all different. Unlike many of his other changed album titles, Kanye never shared this one publicly, but it remained a circulated rumor in small corners of the internet for years. As pointed out by Genius, eagled-eyed insiders on both Twitter and popular forum KanyeToThe speculated this earlier name before the album's release, but the claims were largely ignored back then.
"Before naming the album Yeezus, the title was "Thank God For Drugs" and featured artwork by [George Condo], he wrote in the post's caption, referencing Condo who also created the paintings for My Beautiful Dark Twisted Fantasy and its accompanying single covers.

In another post, Perez shares early artwork for the Yeezus tour, originally titled the Till Death Do Us Part tour.