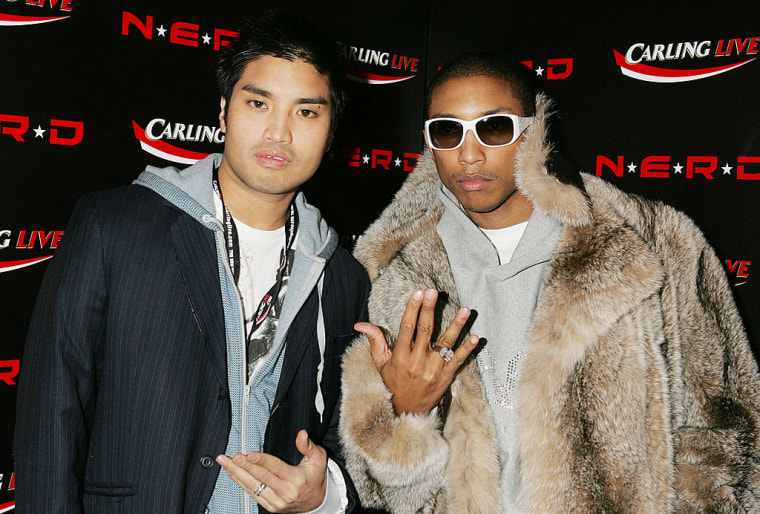 Chad Hugo has revealed that he and Pharrell are working as The Neptunes once more and revealed a list of artists they have had in the studio with them. Speaking to Clash, Hugo said Lil Nas X, Jay-Z, and Miley Cyrus have all passed through the studio in recent months.
"I'm focussing on The Neptunes stuff, getting back on The Neptunes grind," Hugo said of his current activity. "We're doing a couple of things. There's a videogame soundtrack that's in the works right now that I can't speak about... We just did some work with Miley Cyrus, Jay-Z, Blink 182, Lil Uzi Vert, Brandy, Ray-J, Snoh Alegra, G-Eazy…" He also said that they recorded a "couple of tracks" with Dua Lipa.
The Neptunes last worked with outside artists on Justin Timberlake's 2018 album Man of the Woods. Hugo joked that the album's mix of hip-hop and country textures paved the way for "Old Town Road" and Lil Nas X, another artist he's recently worked with.
"He was here in the studio the other day, we're working on something for him. Hopefully [we will] come up with some other sounds."
Pharrell's Neptunes-produced song "Letter to my Godfather" was recently shortlisted for an Oscar. The song is taken from Netflix documentary Black Godfather .