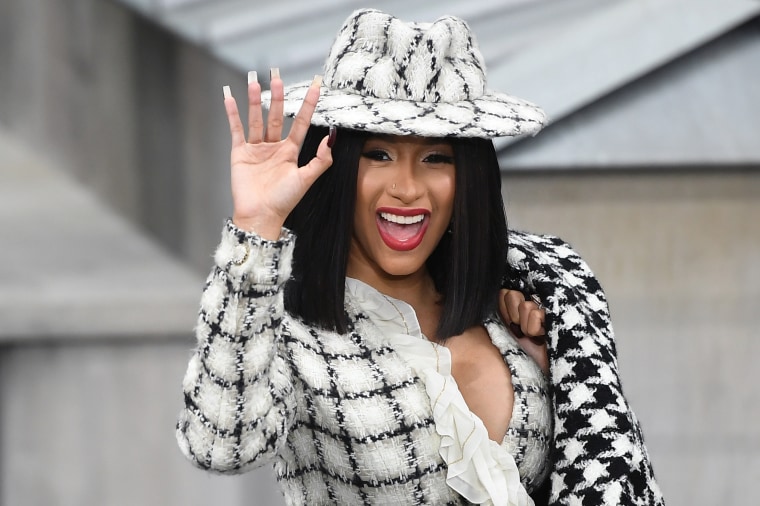 Cardi B isn't just a hitmaking rapper. In fact, she probably knows more about United States history and government than most of the people sitting in Congress right now, and unlike other hip-hop artists, she seems to know what she's talking about. "I love government," she told GQ in 2018, after revealing that her favorite president was Franklin D. Roosevelt. "I'm obsessed to know how the system works." That's the kind of attitude you want out of a politician, and on Twitter Sunday afternoon, Cardi said she was considering starting a political career.
Cardi's tweets didn't reveal too much — she promised "a video or an Instagram Live session" discussing the prospect of a career in government. But she did touch on the logic — or lack thereof — in going to war at a time when Americans aren't stoked on patriotism (last week, Cardi denounced President Trump's assassination of Iranian Major General Qassem Soleimani as the "Dumbest move Trump did till [sic] date."
(And before you get your "stick to rapping" tweets off, just a friendly reminder that having political representatives without college degrees is a good thing.)
Cardi B's personal politics align closely with Vermont Senator Bernie Sanders. Last year, she sat down for an interview with the senator for a campaign video, and tweeted her appreciation for his career of activism. "This man been fighting for equal rights, HUMAN rights for such along time."