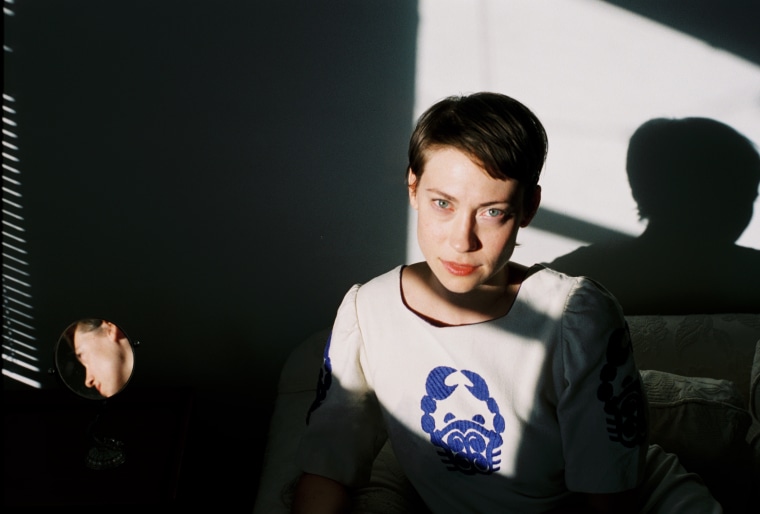 The Michigan-based singer-songwriter Anna Burch played 127 shows in 2018, so when she sings a few minutes into her second album If You're Dreaming, "I'm so tired / I'm so tired / I'm so tired," she means it. A year of hungover days and sleepless nights in the van and distance from the friends she loved at home created what Burch calls "a weird microcosm for drama and intense emotions" on the road. "I was physically and emotionally a total wreck," she says over the phone from her home in the Detroit enclave of Hamtramck.
Unlike her 2018 debut Quit the Curse, which bristled with alt-rock angst and fuzzy guitar hooks, If You're Dreaming — announced this morning and out April 3 on Polyvinyl — is a somnambulant record, drifting from dream to restless dream and buoyed by Burch's patient melodies and glassy voice. Half of the album was written in the immediate aftermath of Quit The Curse — even "Party's Over," in which she sings so clearly about being exhausted — with the other half pieced together from iPhone fragments last winter.
Because its sequencing reflects that chronology, If You're Dreaming gently eases into a resolution. The insomnia and anxiety of the album's first half dissipates during the instrumental "Keep It Warm," and from there Burch takes comfort in her surroundings. Her desire to connect with others still comes up short on occasion — "Even if I could tell you, would you hear me?" she asks on "Every Feeling" — but the album happily resigns itself to that imperfection, leading down to its serene closing line: "I'm here with you."
What does being on the road for that long take out of you?
You're completely separated from any semblance of a life that you've known. It's hard to stay in touch with your people in a meaningful way. There's a lot of alcohol involved, and that's a depressant. I wasn't sleeping much at all, and you're in cramped quarters with other people who snore and move around. It's so hard to keep it together. You're in a very fragile state. You have your bandmates and your little crew, but that's not always going perfectly either.
When I wrote Quit The Curse, I was in survival mode and coming out of a self-destructive run. I've been in a stable-ish relationship for the last five years, and a lot of that is trying to figure out who I am — how to really be a compassionate person, love myself, and [figure out] what it means [to] balance someone else in your life. It's an exploration of settling down, I guess.
That must be difficult when you're constantly traveling.
It's not the easiest thing in a relationship. I'm about to do it again, and I feel more positive about it this time around. I'm in a more stable place. I'm not really drinking right now — I don't know how long that's going to hold, but I'm going to at least try to be a little healthier and more present while I'm on this coming tour. I played 15 shows in the last year, only one of them totally sober. It was intense to play without drinking because it became part of the routine. But I felt a little more in control — I could sense when things weren't hitting just right, and I could correct in the moment. It probably makes for a better show. I hope it goes well. I guess I'll just have to put kombucha on the rider instead of tequila.
Is it scary playing shows sober?
It is, and I don't think I even realized that I was suppressing a lot of stage fright. At the same time, performing can be super euphoric. I'm hoping to really tap into feeling the performance, and a lot of that is feeling the anxiety. Still, there is a release. It does feel incredible. I think that's why we keep touring — because it's not all just sitting in the car hungover. I'm hoping this time around, that can be enough for me. I'm not saying I'm going to do this completely sober: I don't want to trap myself or set an impossible standard when it's something that's new for me, but I haven't really drank in the last three months.
One thing that crosses over both albums is this yearning for connection. Do you feel that when you play live?
Absolutely, and that's when it really feels good — when you can sense the audience just there, rooting for you, really lost in an experience. When it feels really bad is when you feel like you're not getting through, and that can be stressful. Sometimes that means people talking over your set, and sometimes that means people are so quiet that you can't get a read on people.
There's a big shift here sonically. Did you know it would sound softer even back when you first started writing it?
No, I don't think so. But when I came home from tour and wrote the second half, I knew that I wanted it to be softer. I did have some songs that I'd written, but I thought, Well, we'll figure out the full band stuff later. And then I realized, This works.

Anna Burch on tour:
03/14 - Cincinnati, OH @ MOTR Pub
03/15 - St. Louis, MO @ Blueberry Hill
03/16 - Fayetteville, AR @ George's Majestic Lounge
3/17-20 - Austin, TX @ SXSW
03/22 - Norman, OK @ Opolis
03/24 - Bloomington, IN @ The Bishop
04/03 - Detroit, MI @ UFO Factory #
04/04 - Toronto, ON @ The Baby G #
04/05 - Montreal, QC @ Casa Del Popolo #
04/07 - Boston, MA @ Great Scott #
04/08 - Philadelphia, PA @ Boot & Saddle #
04/10 - New York, NY @ The Dance #
04/11 - Washington, DC @ Songbyrd #
04/13 - Atlanta, GA @ 529 Club #
04/14 - Nashville, TN @ DRKMTTR #
04/15 - Columbia, MO @ Cafe Berlin #
04/16 - Lawrence, KS @ White Schoolhouse #
04/17 - Omaha, NE @ Reverb Lounge #
04/18 - Denver, CO @ Hi-Dive #
04/20 - San Diego, CA @ The Casbah #
04/21 - Los Angeles, CA @ Bootleg Bar #
04/22 - San Francisco, CA @ Bottom of the Hill #
04/24 - Seattle, WA @ Sunset Tavern #
04/25 - Portland, OR @ Bunk Bar #
04/26 - Vancouver, BC @ Wise Hall #
04/30 - Minneapolis, MN @ 7th Street Entry #
05/01 - Madison, WI @ UW Madison - Terrace #
05/02 - Milwaukee, WI @ Company Brewing #
05/03 - Chicago, IL @ Sleeping Village #
05/06 - Bristol, UK @ The Louisiana
05/07 - Manchester, UK @ YES
05/08 - Dublin, Ireland @ The Sound House
05/09 - Belfast, UK @ Cathedral Quarter Festival
05/10 - Glasgow, UK @ The Hug & Pint
05/12 - Leeds, UK @ Brudenell Social Club
05/13 - London, UK @ Oslo
05/15 - Amsterdam, Netherlands @ Paradiso - Upstairs
05/16 - Paris, France @ Le Pop-Up du Label
05/17 - Groningen, Netherlands @ Vera
05/18 - Leffinge, Belgium @ De Zwerver
05/19 - Düsseldorf, Germany @ Kassette
05/20 - Hamburg, Germany @ Turmzimmer
05/21 - Berlin, Germany @ Privatclub
05/22 - Munich, Germany @ Heppel & Ettlich
05/23 - Freiburg, Germany @ Swamp
# w/ Long Beard
If You're Dreaming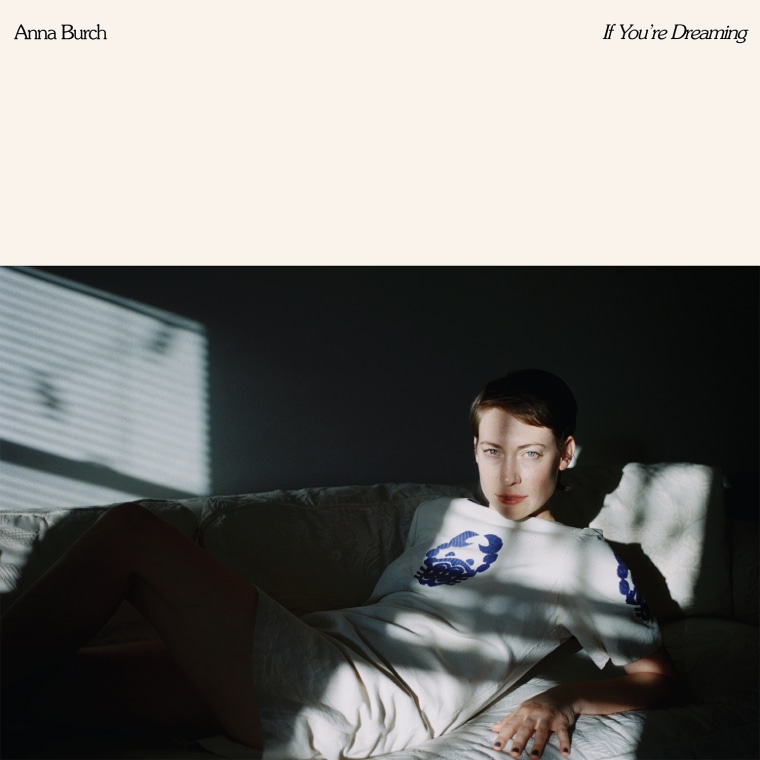 1. Can't Sleep
2. Party's Over
3. Jacket
4. So I Can See
5. Ask Me To
6. Keep It Warm
7. Go It Alone
8. Tell Me What's True
9. Not So Bad
10. Picture Show
11. Every Feeling
12. Here With You