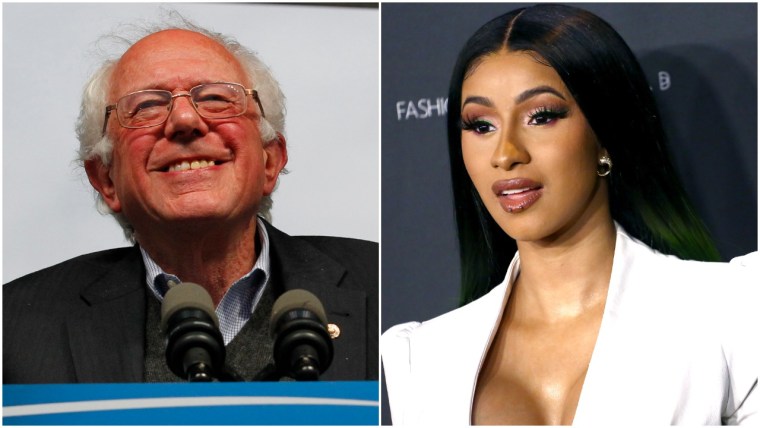 On Monday, Cardi B tweeted that she was toying with the idea of going back to school before entering the world of politics. Naturally, this harmless statement was met with a bunch of scoffs and protestations from right-wingers and other boring people. But the rapper (for now) has at least one prominent supporter: Vermont Senator and one of the Democratic primary frontrunners, Bernie Sanders.
Today, the senator issued a supportive statement to TMZ on Cardi's political ambitions: "Cardi B is deeply concerned about what's happening in the country. She knows what it's like to live in poverty and struggle, and it would be great for her to bring that experience to politics."
Last year, Cardi B sat down with Sanders for an interview covering the 2020 election and progressive priorities. Sanders had previously credited Cardi B for her appreciation of Social Security, and described her to Jimmy Kimmel as being "really smart and she is deeply concerned about what is happening in this country."