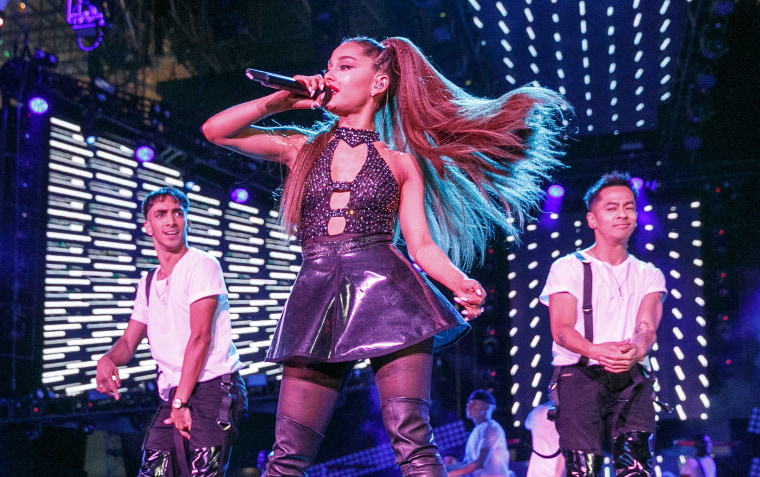 A year after Ariana Grande's "7 rings" was released, Los Angeles-based performer Josh Stone (who performs as DOT) is suing the pop star for allegedly lifting elements from his 2017 song "YOU NEED IT I GOT IT." In the suit, Stone claims that he played the song at a meeting with UMG executives and producers that summer, including Tommy Brown — also known as TBHits, one of the three producers on "7 rings."
Stone alleges that Brown "enjoyed 'I GOT IT' very much and was interested in exploring opportunities to work together." The suit goes on to cite musicologist Dr. Ronald Sadoff, a professor at NYU, who states "the music and lyrics present in the hook and chorus sections of '7 rings' would likely not have been composed without prior knowledge of 'YOU NEED IT I GOT IT."
This is not the first time "7 rings" has been a source of contention. When the song dropped last January, both Soulja Boy and Princess Nokia accused Grande of ripping off their respective tracks "Pretty Boy Swag" and "Mine," with the former telling Grande: "stop stealing my swag." Later in the year, drag queen Farrah Moan claimed that Grande plagiarized her style in the song's music video. It's been reported that 90% of the royalties from "7 rings" are being paid to the estates of Richard Rodgers and Oscar Hammerstein II, who wrote the Sound of Music track Grande interpolates.
Hear it, alongside Stone's "YOU NEED IT I GOT IT," below.