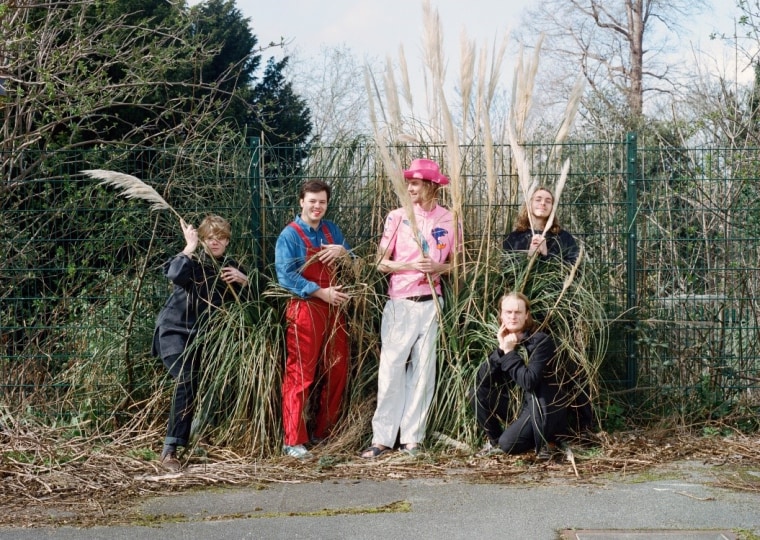 It's time to dance and it's time to die. That's according to south London band Tiña, the latest act to release new music via the innovative Speedy Wunderground label. The label's ethos is simple, all records are made with producer Dan Carey in just one day to prevent over-cooking and "faff." Since its inception in 2013 the label has become a hotbed of U.K. talent, releasing music by acts including Black Midi and Sinead O'Brien.
On "Dip," Tiña apply feather-lite falsetto and a gentle breeze of guitar to a song about carrying on in the face of adversity. Vocalist Joshua Loftin calls to mind the similarly melodic albums by Avi Buffalo as he sings of finding energy and hope in a city that can feel stacked against anyone wanting an easy life.
"There's a lot to take in when you live in a city," Loftin said via email, maybe you're pretty open so you take it all in, and like a bad take-away you feel sick. Try going to the countryside once in a while and lie down. Also buy yourself some flowers once every few weeks, it makes you feel good as life can be insanely hellish sometimes. And remember in the dark times there's always love somewhere."
Tiña play a single launch show at London's Peckham Audio on January 24. Check out "Dip" below.