Beatrice Dillon's "Square Fifths" is a fine art
Listen to the latest song from British electronic artist Dillon's upcoming debut, Workaround.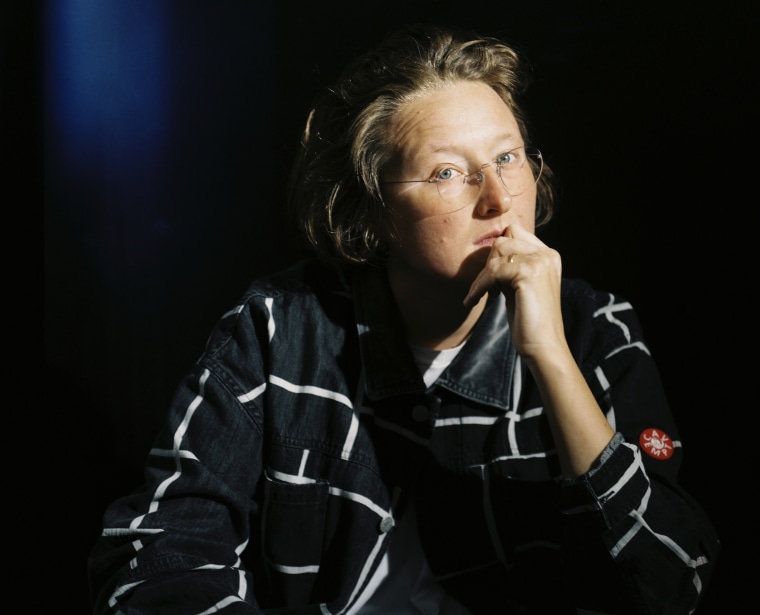 German visual artist Jorinda Voigt uses straight lines and curves to create something akin to scientific diagrams interpreting everything from literature and philosophical texts to psychological phenomena. Her work has also been compared to musical scores in the past and has also inspired musicians themselves to respond to her work. Beatrice Dillon is one such artist. Her debut album Workaround, due next month via German label PAN, features a track part inspired by Voigt's 2014 work Yes or No Study.
Premiering below ahead of the album's release, London-based Dillon applies her rhythmic expertise to create a feather-lite sound that, thanks to a relentless tempo, still packs a significant punch. U.K. club influences rub alongside an experimental edge and pop sheen to create a crystal clear sound aided by tabla player Kuljit Bhamra, who has an MBE for services to bhangra.
Speaking to The FADER via email, Dillon said: "The track was inspired by some of the sampling in early El-B and Photek records and drawings by Jorinde Voigt. It was written for a commission in response to one of Voigt's exhibitions. Her drawings are like musical matrices, multi-layered colourful diagrams exploring temporal and systematic structures."
Workaround is released on February 7. Listen to "Square Fifths" below.