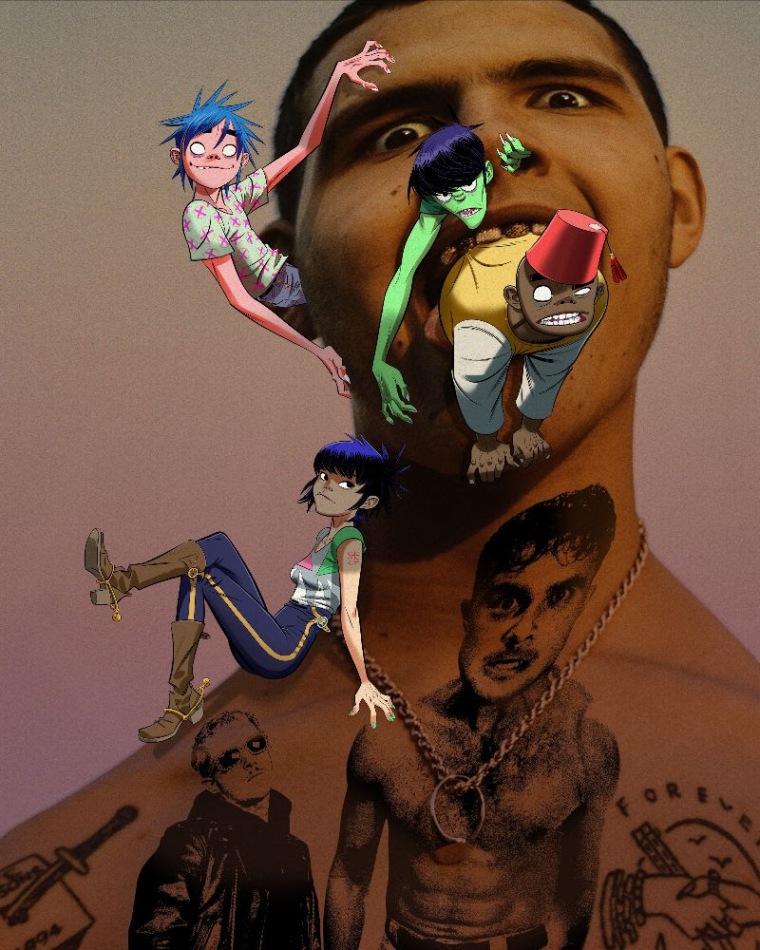 Yesterday, Gorillaz teased something called Song Machine with a 20-second song and video. Today, the virtual band revealed exactly what the project is in a new press release: an episodic series following the creation of brand new songs. The show's first edition drops tomorrow at 7.30pm GMT, and will focus on "Momentary Bliss," a new song featuring slowthai and Slaves. The song will also be available to stream after the show's debut.
According to a press release, more episodes and tunes from Song Machine will be released over the course of 2020. "In direct opposition to the usual traditional recording/single/album release cycle, the band again breaks convention in their own round the back door fashion with the spontaneous delivery of episodes throughout the year."
Every Song Machine installment will come with another series of visuals called "Machine Bitez" — "bitesized conversations between cartoon band members and real life collaborators."
Gorillaz released their sixth studio album The Now Now in 2018, and a feature-length documentary in December 2019.