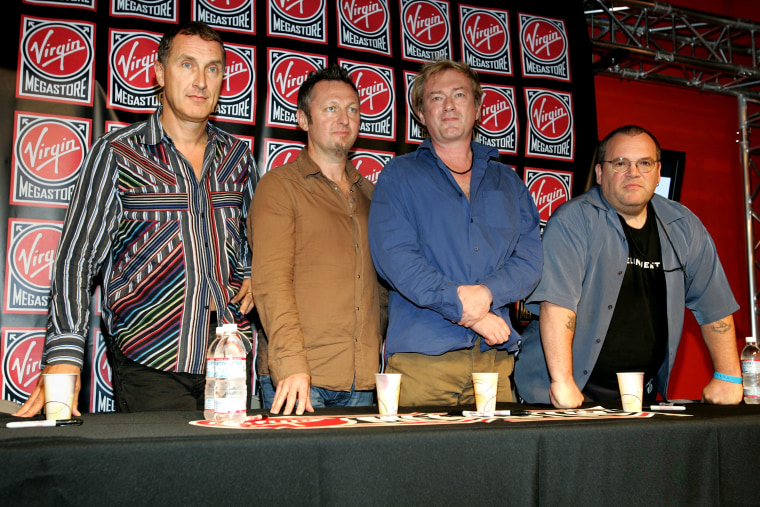 Andy Gill, guitarist and found member of the post-punk band Gang of Four has died, according to a statement from the band. Gill reportedly passed away after a short respiratory illness.
"Andy's final tour in November was the only way he was ever really going to bow out; with a Stratocaster around his neck, creaming with feedback and deafening the front row," the band said in a statement. "His uncompromising artistic vision and commitment to the cause meant he was still listening to mixes for the upcoming record, whilst planning the next tour from his hospital bed."
Gill and vocalist Jon King founded the band in the late 1970s, releasing their first four albums, including their debut album Entertainmentin 1979 and follow-ups in the early 1980s before going on hiatus until 1991. After a brief reappearance in the mid-90s with their album Shrinkwrapped, the band released four more albums in the 2000s and 2010, including last year's Happy Now. Despite personnel changes over the years, Gill remained a static figure in the band, having a hand in the production of the band's entire discography.
Gill, widely considered one of the most influential post-punk musicians, also did production work with other bands like Fight Like Apes, Killing Joke and Red Hot Chili Peppers, who enlisted him to work on their 1984 self-titled debut album.
See the band's full statement below.