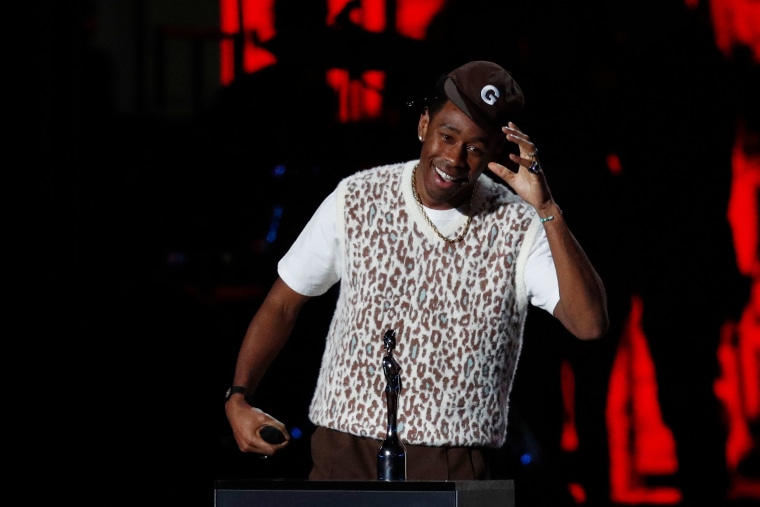 Tyler, the Creator gave a special shoutout to former U.K. Prime Minister Theresa May during an acceptance speech at the 2020 Brit Awards on Tuesday, where he won the trophy for Best International Male Artist. In 2015, when May was Home Secretary, she banned Tyler from entering the country in 2015 on the grounds that his lyrics "foster hatred with views that seek to provoke others to terrorist acts."
In his speech, Tyler said: "I wanna give a special shoutout to someone who I hold dear to my heart, who made it where I couldn't come to this country five years ago. I know she's sitting at home pissed off. Thank you Theresa May." Watch it below:
Not long after she banned Tyler from the U.K., May became Prime Minister of the U.K. (the two incidents are not connected). May's failure to secure a Brexit deal led to her resignation, much to Tyler's delight.