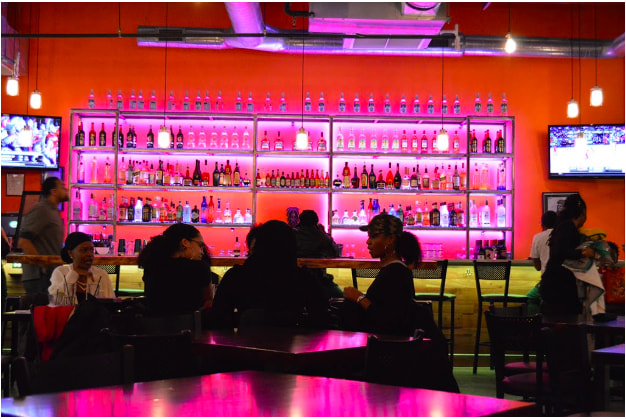 Former Mayor Richard J. Daley once famously dubbed Chicago "The City That Works." That slogan spoke to the hard-working nature of our citizens but also applied to how we approach our hospitality. I attempted to prove my point by hitting some of the cities best hotspots over two days. My mission was to confirm that the city might work hard, but I'm willing to bet we play harder than you might think.
No longer the city that puts the "fly" in a flyover state, Chicago's tough exterior hides a heart that pumps passion about our rich history and the vibrant cultural connections being built here over every cocktail. Our first stop Friday night was dinner at STK in River North. The vibe of the room made me feel like doing something out of the ordinary. The steak was world-class, but the show-stealer was the Dance With Me cocktail, a pairing of Bacardi Cuatro, PAMA Pomegranate Liqueur, fresh lime, and mint. It knocked my socks off and got me in the right mindset for a weekend of exploration. We decided to hit the live show at Untitled Supper Club, where I had the mind-blowing Devil's Will, which paired Bacardi Ocho with coffee liqueur, graham crackers, lime, ginger beer, and chili bitters for a little spice.
The next day, we started in the Hyde Park neighborhood. JA Grill is a standout, with lines out the door for the restaurants' Jamaican flavors. After a Bacardi rum punch (ok, maybe two), we made our way to Bucktown hotspot Royal Palms Shuffleboard Club. A perfect Saturday destination for a small group, those in the know reserve the court closest to the bathrooms and order the Omero Catan Zombie. For a game like shuffleboard, you need a drink that can channel the feeling of being somewhere tropical. The Zombie rises (from the grave?) meeting expectations via the smooth drinkability of the rum and citrus flavors from the lime, pineapple, and passionfruit juice. That's right, three different juices. What is this, vacation?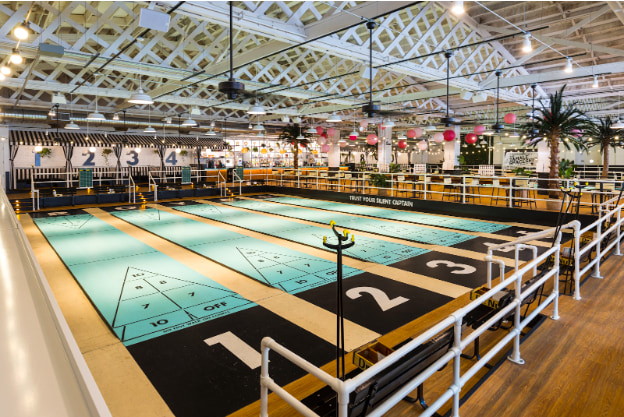 We then made our way up the block to Parlor Pizza Bar in nearby Wicker Park. It's at this point that I need to clear up some misconceptions about Chicago pizza. We're known for all deep dish, all the time, but the truth is we like our pizza as diverse as our neighborhoods. The unique pizza combinations are as unique as the cocktail options. To my delight, Parlor offered a refreshing number called the Mother Punch, featuring Bacardi Cuatro's unique mellow taste alongside Angostura bitters, strawberry, sweet pineapple, and lime. Chicago is a city with 77 neighborhoods, and with so many great diverse ways to drink Bacardi, I can't want to explore my city more, one neighborhood and drink at a time.