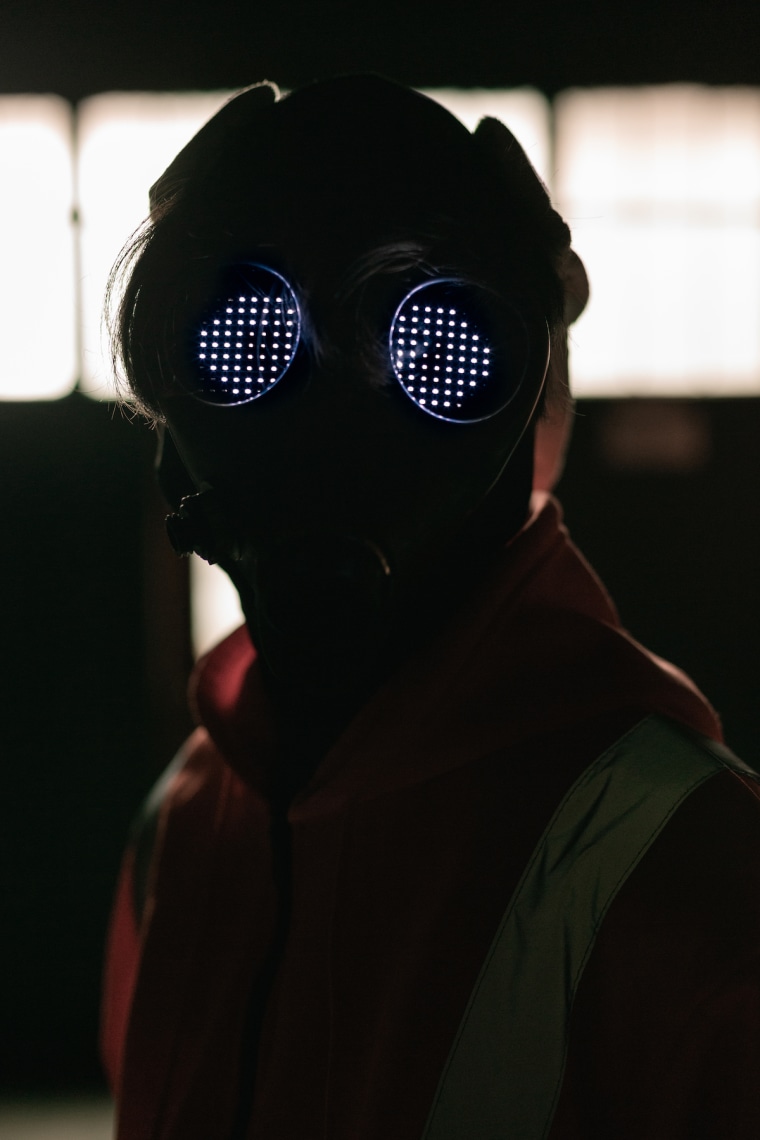 Car Seat Headrest will release new album Making A Door Less Open on May 1 via Matador Records. The album, which is the band's first set of new material since 2016's Teens Of Denial, is preceded by new song "Can't Cool Me Down." Check that out below.
Making a Door Less Open is described in a press release as being a "collaboration" between Car Seat Headrest, fronted by Will Toledo, and CSH, an electronic side project comprised of drummer Andrew Katz and Toledo's alternative persona, "Trait." The album was recorded twice, once by each party, and then mixed together to create the finished product.
Making a Door Less Open tracklist:
"Weightlifters"
"Can't Cool Me Down"
"Hollywood"
"There Must Be More Than Blood"
"Hymn"
"Deadlines"
"Martin"
"What's With You Lately"
"Life Worth Missing"
"Famous"
Car Seat Headrest will tour North America this summer, including three nights at New York's Brooklyn Steel. Check out their schedule below.
May 27—St. Paul, MN—Palace Theatre
May 28—Milwaukee, WI—Pabst Theatre
May 29—Chicago, IL—The Vic
May 30—Chicago, IL—The Vic
June 2—Detroit, MI—The Majestic
June 3—Toronto, ON—Danforth
June 4—Toronto, ON—Danforth
June 6—Boston, MA—House of Blues
June 7—Portland, ME—State Theatre
June 9—New York, NY—Brooklyn Steel
June 10—New York, NY—Brooklyn Steel
June 11—New York, NY—Brooklyn Steel
June 13—Philadelphia, PA—Franklin Music Hall
June 14—Washington, D.C.—Anthem
June 16—Raleigh, NC—The Ritz
June 17—Asheville, NC—Orange Peel
June 18—Columbia, SC—The Senate
June 19—Atlanta, GA—Tabernacle
June 20 - Nashville, TN - Brooklyn Bowl
July 9—Vancouver, BC—The Commodore
July 10—Vancouver, BC—The Commodore
July 11 —Seattle, WA—Paramount
July 12—Portland, OR—Roseland
July 14—San Francisco, CA—The Warfield
July 17—San Diego, CA—Observatory North Park
July 18—Los Angeles, CA—The Wiltern
July 19—Phoenix, AZ—Van Buren
July 22—Austin, TX—Stubb's
July 23—Houston, TX—White Oak
July 24—Dallax, TX—Granada
July 25—Oklahoma City, OK—The Tower
July 26—Kansas City, KS—The Crossroads
July 28—Denver, CO—The Ogden