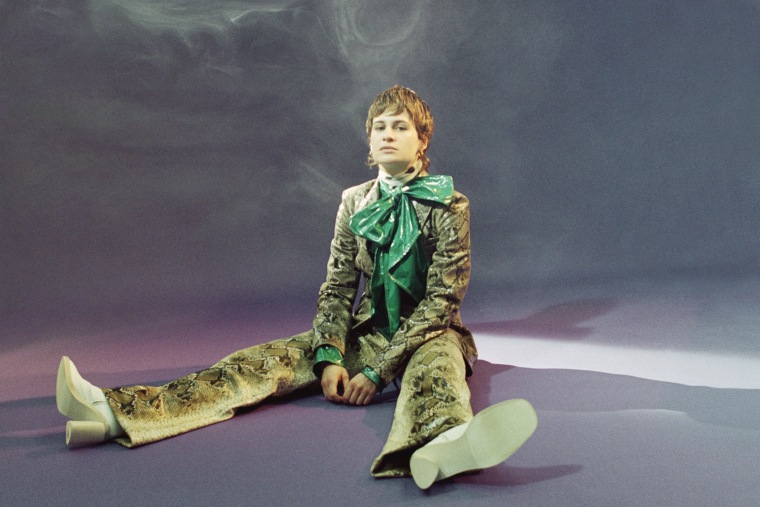 Across her first two albums, Christine and the Queens (the project of French artist Heloïse Letissier) has established herself as a genuine pop virtuoso, equally adept at building immaculate hooks as well as the experience surrounding them. Today, she's going three-for-three by unleashing a new surprise EP, La vita nuova, a project comprised of six of her most unguarded tracks to date yet — including the recently released "People, I've been sad." The title track, a confetti cannon of carnal thrills, features guest vocals from Caroline Polachek.
As with each Christine and the Queens release thus far, La vita nuova is a fully-realized project, conceptually. But this time around, she's offering a companion short film with the release. The Colin Solal Cardo-directed film, shot entirely in the Palais Garnier, leans into the building's theatrical opulence and suggests a vampiric underbelly.
Watch and hear La vita nuova in its entirety below, ahead of its physical release on April 10 via Because Music.