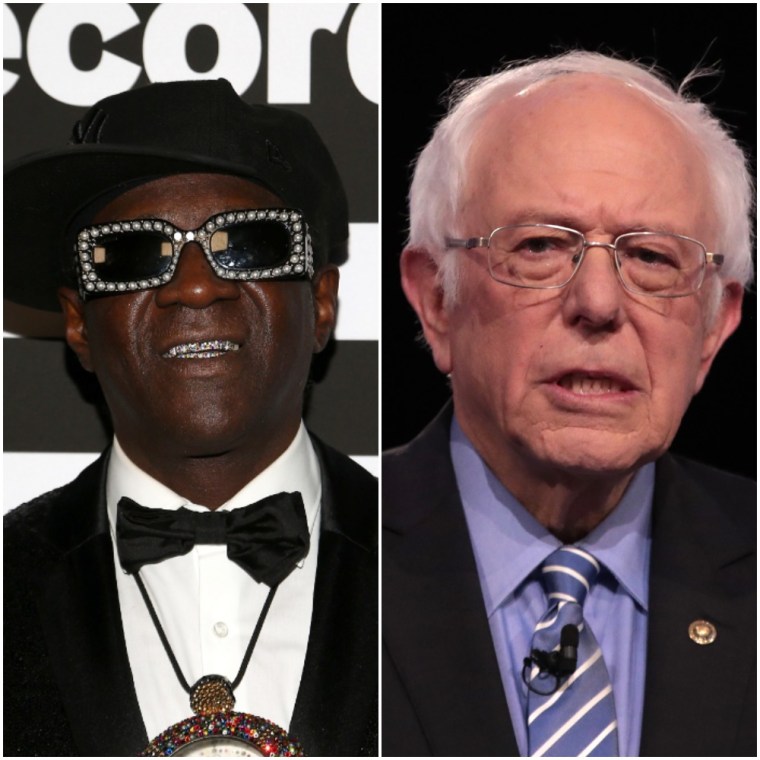 Flavor Flav has sent Senator Bernie Sanders a cease and desist over an upcoming rally featuring a performance by Public Enemy Radio.
On Saturday, a lawyer for Flavor Flav issued a letter alleging that the Sanders campaign's use of the group's name was "misleading," as only co-founder Chuck D. is slated to appear with his Public Enemy Radio outfit, which Flavor Flav is not a part of.
The letter also accuses the Democratic presidential candidate's campaign of using the rapper's likeness, image, and trademarked clock in promotional materials for the rally, which is set to take place this afternoon (March 1) at the Los Angeles Convention Center. Additionally, the cease and desist makes it clear that Flavor Flav has not endorsed Sanders for president, "and any suggestion to the contrary is plainly untrue."
"The continued publicizing of this grossly misleading narrative is, at a minimum, careless and irresponsible if not intentionally misleading," Flavor Flav's lawyer wrote. "Flav is reaching out, not in the spirit of division, but for the sake of unity in the hope of preserving the integrity of the Public Enemy Movement and the faith and trust his millions of fans around the world have placed in him."
However, Chuck D. has since responded to Flavor Flav's letter. In a statement to HipHopDX, Chuck's lawyer wrote, "Flavor chooses to dance for his money and not do benevolent work like this," before adding, "He has a year to get his act together and get himself straight or he's out."
"From a legal standpoint, Chuck could perform as Public Enemy if he ever wanted to; he is the sole owner of the Public Enemy trademark," his attorney said. "He originally drew the logo himself in the mid-'80s, is also the creative visionary and the group's primary songwriter, having written Flavor's most memorable lines."
The FADER has reached out to representatives for Flavor Flav and the Sanders campaign.