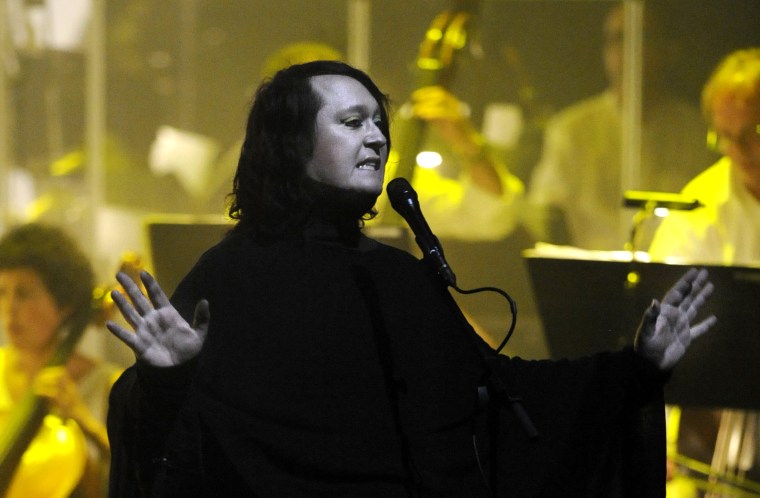 If you're keeping tabs on the fashion industry, you probably already saw that nearly all of the major figureheads at Paris fashion week — Cédric Charbit, Haider Ackermann, Simon Porte Jacquemus, Michèle Lamy, and editors from all of the publications you might expect — were in attendance for Kanye West's Parisian edition of Sunday Service, an experience most of them praised on social media. "So uplifting," Marc Jacobs wrote on i-D editor-in-chief Alastair McKimm's Instagram post of the performance.
This may be fine if you're content with separating art from the artist's politics. But for others, such as ANOHNI, West's continued friendship with president Donald Trump is impossible to extricate from his pseudo-religious recitals. On Monday morning, she posted a statement on Instagram condemning the attendees. "Lending your talents to West's product campaigns and your caches to the normalization of his heinous message endangers the lives of gay people, women, poor, middle, and working classes, and the environment itself."
She continued, comparing the fashion industry's praises of West's performance to an instance of "rightwing propaganda." Read her entire statement below.