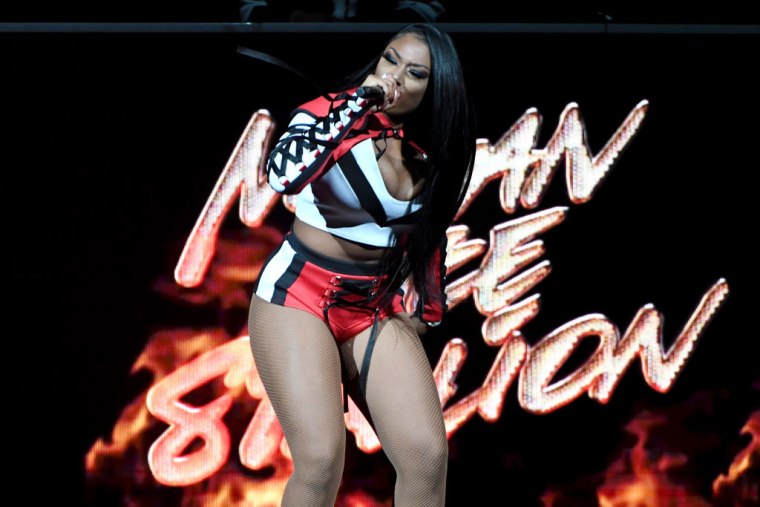 Megan Thee Stallion has spoken out about a deal she signed with record label 1501 Entertinment and suggested that the label is attempting to prevent her from releasing new music.
Speaking about the subject via Instagram Live on Sunday, Megan told her followers that she signed the deal when she was young and did not fully understand the conditions she was agreeing to. She has subsequently signed a management deal with Roc Nation, who she claims have attempted to renogtiate the 1501 Entertainment deal but made no progress.
"Soon as I said, 'I want to renegotiate my contract,' everything went left," Megan said on Instagram. "It just all went bad. It all went left. So now they're tellin' a bitch that she can't drop no music."
Megan Thee Stallion says that 1501 isn't letting her drop new music due to her requesting to renegotiate her contract. pic.twitter.com/4Uz5vXwmD0

— Ronald Isley (@yoyotrav) March 1, 2020
1501, owned and run by former baseball player Carl Crawford, have yet to comment on the subject. Megan released one project via the label, 2017's Make It Hot. Her subsequent singles and mixtapes have been released by 300 Entertainment.
Megan also tweeted about the subject over the weekend, using the hashtags #FREEMEG and #FREETHEESTALLION and reposting others who followed suit.
March 1, 2020
It's not that I literally didn't read it it's that I didn't understand some of the the verbiage at the time and now that I do I just wanted it corrected 🤷🏽‍♀️ https://t.co/OR44kna3cq

— HOT GIRL MEG (@theestallion) March 1, 2020
The FADER has reached out to representatives for Megan Thee Stallion and 1501 for further comment.