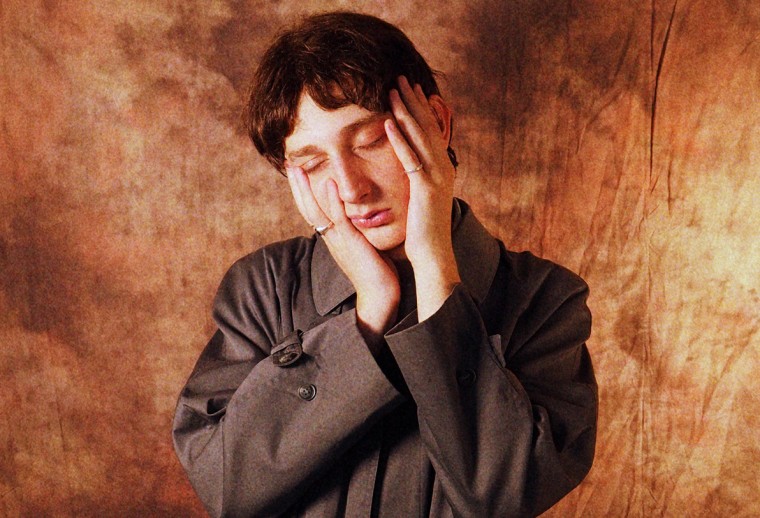 You might recognize Joe Agius as a member and co-writer of Hatchie, the dreampop project of Harriette Pilbeam. But for the better part of the last decade, the Brisbane artist has been slowly and steadily chipping away on his own material. Today, he's ready to share it with the world. His debut single as RINSE, "Tell Me Tell Me Tell Me," is a shimmering and soaring post-punk plea for sanity. In an email to the FADER, Agius explained how the song, and its Nick Maguire video, came together:
"'Tell Me Tell Me Tell Me' was recorded late last year at Airlock Studios in Brisbane and sonically sits in the middle of a lot of the music I've been getting ready in RINSE so felt like the right place to begin in. The song talks about a time in my life when I was wrapped up in a lifestyle that wasn't doing great things for my mental health and I lived in a place that only really encouraged that behavior. While I still have many things to figure out, I realized leaving this period of my life that a lot of what I was doing to make myself feel better was really making myself feel a lot worse.
I wanted the video for 'Tell Me Tell Me Tell Me' to be a simple performance video as there was a lot of energy within the song I felt best conveyed live with a band with no bells and whistles. Black Bear Lodge kindly allowed us to setup and bash through the song for a couple hours one rainy afternoon before the bar opened and I had my friend Nick Maguire who I've worked on a number of videos with previously shoot it."
Watch "Tell Me Tell Me Tell Me" below, and stay tuned for more on the way from RINSE.