Buscabulla, the duo of Raquel Berrios and Luis Alfredo del Valle, have been together since 2011, when they met at a house show in New York and became romantically involved. Since then, they've released two impressive EPs (the first of which, 2014's EP 1, was produced by Dev Hynes after the duo won a Guitar Center competition), welcomed a daughter into their lives, played FADER Fort twice, and moved back to Puerto Rico — honing their sensuous, alternative Latin pop all the while. Now, almost a decade on from their first meeting, they're announcing their debut album, Regresa, out May 8 via Ribbon Music.
To coincide with the announcement of the album, they're releasing "NTE," a slinky, funk-influenced new song that arrives with a sunny, 16mm video, directed by Chris Gregory-Rivera and shot by local cinematographer Frank Elias.
"'NTE' means 'No Te Equivoques' or 'Don't Get It Wrong,' Berrios and del Valle explained in an email to The FADER. "The video for 'NTE' was filmed in the Aguadilla waterfront, close to where we live. It's one of our favorite spots since moving back home to Puerto Rico from NYC. So much of our record was inspired by this move and how it changed us. The song is about defying preconceptions and affirming your own complex identity in a world that increasingly tries to simplify and commodify it."
Watch the video for "NTE" at the top of the page, find the Regresa tracklist below, and check out the duo's upcoming tour dates at the foot of the page.
Buscabulla, Regresa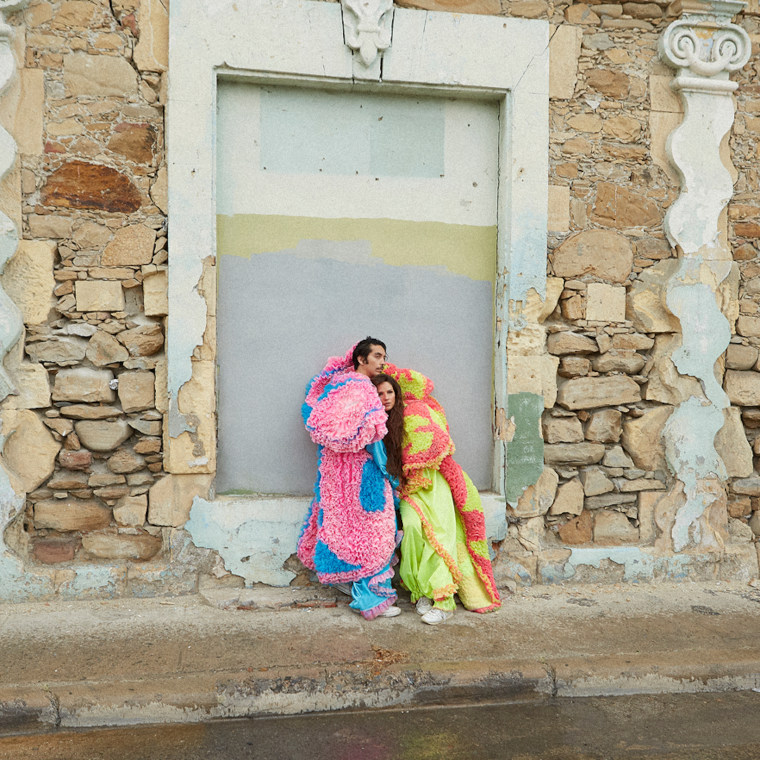 1. Vámono
2. La Fiebre
3. El Aprieto
4. Club Tú y Yo
5. Mío
6. NTE
7. Manda Fuego
8. No Sabemos
9. Nydia
10. Volta
11. Ta Que Tiembla
Buscabulla 2020 Tour Dates
June 5 - Paris, FR @ La Boule Noire (INROCKS SUPER CLUB!)
June 8 - London, UK @ The Waiting Room
June 11 - Barcelona, ES @ ImaginCafé
June 12 - Madrid, ES @ Paraíso Festival
June 13 - San Sebastián, ES @ Dabadaba
July 9 - Miami, FL @ The Ground
July 10 - Orlando, FL @ The Social
July 11 - Atlanta, GA @ Terminal West
July 12 - Raleigh, NC @ Kings
July 16 - Washington,DC @ Songbyrd
July 17 - Boston, MA @ Brighton Music Hall
July 18 - Brooklyn, NY @ Elsewhere
July 22 - Chicago, IL @ Empty Bottle
July 24 - Dallas, TX @ Club Dada
July 25 - Houston, TX @ White Oak Music Hall (Upstairs)
July 26 - Austin, TX @ Antones
July 28 - El Paso, TX @ Lowbrow Palace
July 29 - Phoenix, AZ @ Valley Bar
July 30 - San Diego, CA @ Casbah
August 1 - Tijuana, MX @ Black Box
August 4 - San Francisco, CA @ The Independent
August 6 - Portland, OR @ Doug Fir Lounge
August 8 - Seattle, WA @ Barboza
August 9 - Vancouver, BC @ Fortune Sound Club
Thumbnail image: Mara Corsino.