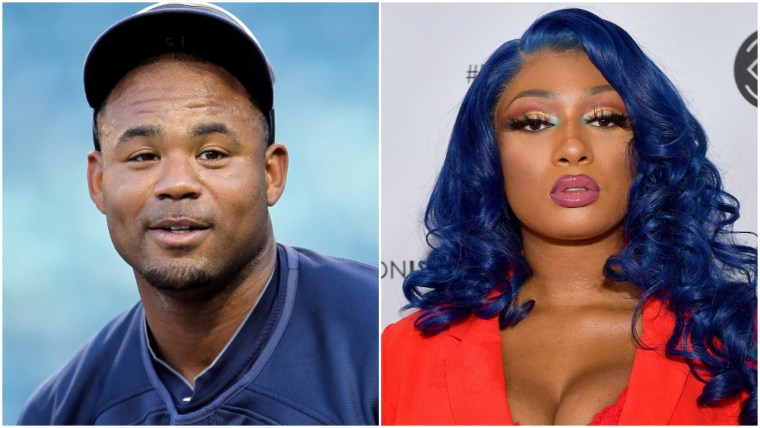 Carl Crawford, the CEO of 1501 Certified Entertainment, has rejected the premise of a lawsuit filed by Megan Thee Stallion, one of the label's signees. The rapper (real name Megan Pete) successfully filed a restraining order against the company this week after claiming it was preventing her from releasing new music. She also called the contract exploitative, alleging that she had only been paid $15,000 since she was signed after multiple chart-placing songs, and that she had received threats from Crawford after signing a management deal with Roc Nation.
In a new interview with Billboard, published yesterday, Crawford denies all of Pete's allegations. "Nothing is true that she said," he says, claiming to have spent $2 million on "building" Megan Thee Stallion. "The only thing we ever did was give, give, give."
Since signing her Roc Nation deal, Crawford claims Megan has not paid him any portion of her live performance fees, a term of her contract, since August. He denies Megan's claim that she was only paid $15,000 by Crawford: "As soon as we signed to 300, I wrote her a check for $50,000," he says.
However, Crawford is foggy on some specifics of Megan's deal. He claims he knew "absolutely nothing about" his business, and that an associate named T. Farris was responsible for managing it. Asked about Megan's claim that she is forced to pay producers and featured artists from the 60% of the recording income she receives, Crawford says, "I don't think that's true either."
Crawford does not deny that 1501 receives 30% of touring and merch profits under the terms of the deal, saying that Megan owns a portion of her masters. Crawford claims the people responsible for the contract are Farris and Megan's mother, who passed away last year. "She wants to talk about a bad deal — she's disrespecting her mother by saying that," he says.
Crawford hopes to receive a portion of the performance profits from Megan's shows since August as well as the $2 million he claims was invested in her career: "Honor your contract and let's just keep doing business how we been doing and everything is fine. Nobody is trying to rob you."
The FADER has reached out to Megan Thee Stallion's representative for comment.